My Newest Testimonial:
"Diana is such a delightful person. I enjoyed her warm presence and I felt completely safe and free. The reiki healing was such a beautiful ritual and cleansing for the soul. It's what I really needed to center myself from this crazy world we are living in.
Thank you so much for your magic touch!"
Chear
Goddess Diana,
I feel so fortunate to have met you last month during a brief trip I made to Illinois. You showed me the utmost care and I sincerely felt every fiber of my being infused with euphoria and a deep, comforting sense of calm.
There is no doubt in my mind that you are in the right profession so I hope you continue on this path because you have a rare gift and you are a highly skilled runner of energies.
I didn't have to utter a word and you were right there listening to my body and using your intuition without me needing to express my needs to you.
During the second half of our session you were able to help me achieve prolonged states of pleasure. You kept me at a plateau then gradually backed away and allowed me to absorb all the sensual tingling energy till I felt a wave of complete bliss. It was nothing like I had ever felt before not even with my lovers. After you let my energies build up again you encouraged me to slow down and breathe deeply letting me feel orgasmic pleasure flood my entire body with warming heat. I had a sensation of being far away from everything yet completely grounded like an altered state of being.
By the end of our 3 hour session I had reached several peaks like an ebb and flow of an Ocean and I felt a combination of feeling derply connected to my body and adrift in space without a concern or worry in this world.
Your session was a complete escape and just what I needed during my brief trip here. In the days following our session I still felt tingly and full of joyful energies and I was able to sleep deeply and soundly like I finally felt secure in my own body.
Diana your touch is not only magical but inspirational and I feel forever altered and grateful to have received your healing and thoughtful touch. I never fully understood the purpose of receiving a tantric massage but now that I know how powerful the experience can be I can definitely assure you I'd love to see you again when our world becomes a bit more normal again. You definitely opened up a new portal of pleasure and blissful escapism in my reality.
Thank you for the "Magical Trip"
JC Crowley (Tennessee)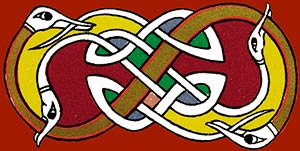 Goddess Diana has such a soft and warm presence; I always feel So cared for and luxurious and her company.
She has lots of magical skills such as hypnotic peaceful meditations and sound-baths.
Her colorful and creative Spirit shines through in all her digital art, gorgeous greetings and fun videos.
Goddess Diana is a Loving Force of healing and wholeness --- if you need a Goddess, I highly recommend her skills, experience and playful personality!
Diana is always dedicated and professional
In Love,
Mardi

I found Diana on LinkedIn after looking around for a while and wrote her a message and she replied quickly.

It wasn't long and she sent me distance reiki across the world to New Zealand! Diana was very professional and helpful. She tested first with a pulse which I felt as a strong, magical, colorful energy with lightning which made me SMILE during this Covid - 19 lockdown.

The connection was great and later she did the whole session in Beautiful energy with tingling cells and a relaxed feeling which took away some baggage and made me feel lighter and then I slept.

I woke up in the morning refreshed and so much happier. Diana gave me some good advice as a follow up after the energy healing.

I'm very pleased with Diana's healing and I will be back next week for more of the same.

Tim Gow, New Zealand

Thank you Goddess Diana,
I have to say that you have unlocked my sensual/ sexual energies that were sleeping within me.
I recently went to Chicago on a business trip and I thought that I would try something new. I took full advantage of my free time during this business trip because I knew that i would be traveling alone without my family members with me. My career can be very stressful so I needed to do something loving just for me and try a unique experience to bring back with me when I returned to my home city.
I decided to search for a tantric massage and treat myself to that experience. I found Goddess Diana's website and I called and within 15 minutes she answered me. From that moment we instantly connected over the phone and we planned our session that same day because I felt very comfortable chatting with her and no longer felt self conscious or shy.
I am from the medical field and I know the benefits of a massage; in fact I go to regular massages quite frequently, however I've never experienced a tantric massage.
This was the best gift I gave myself. Diana was able to make me feel comfortable within my own skin and state of complete nudity. I did not feel ashamed of myself, rather I felt safe and trusting. She is a great educator.
The massage was energy producing and more than that it was really a beautiful experience. I am a straight woman and this encounter was not just strictly a sexual experience. This journey we shared together was a magnifying of all senses like a full body exploration where I felt my energies opening up to her touch.
When Diana arrived at my hotel room she had come prepared with all her crystal stones, oils, incense and candles. We set sacred space together by dimming the lights, lighting candles and arranging the pillows on the bed. Everything was just beautiful!
I came back to town totally renewed and my husband is reaping the benefits of this new sexual energy that I have.
Thank you Goddess Diana. I will never forget this experience, I look forward returning to this beautiful city and seeing you again.
My deepest appreciation to you,
Ms. Chocolate2649
Diana is a great caring person who really enjoys her work. I hate to call it work as she puts so much feeling into every session that it definitely is not work.
Diana is very open and always tries to reach within that very special place with each of her clients. Her personality is pure caring and wanting to do the best for each person she has a session with.
Diana treats all like her special friends, acquaintances, or even like her significant other the way she cares for you and makes you feel special like only some who cares for you could.
Diana is one of the best and all tantra professionals should be as complete as her. Take the time and visit with Diana. Your time will be very special. In my opinion there is no better.
James Bohlman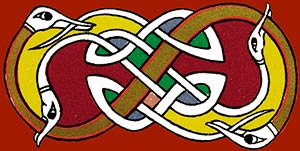 Diana, This is Kipp-- I saw you at the Moxy last week! Thanks again for all your help, it is very much appreciated. Hopefully we can connect the next time I am in town!

There is a vast difference between raw sexual energies and the intimacy and delicacy of a traditional tantra massage. Tantra transforms intimacy making you feel deeply honored, nurtured, and fully awakened. Goddess Diana really enjoys helping you break free from self criticism and the social norms that can inhibit true intimacy between you and your partner. You will learn how to be respectful of boundaries and be more responsible for healing your own body through self love during each session. Tantra is a journey into the limitlessness of your human potential and that feeling of numbness and disassociation will gradually lesson once you learn to let go of expectations and ego. I recommend goddess Diana because she is patient, non judgmental and skilled with energy on a very intuitive level. If you are seeking compassionate unhurried touch, Diana is a wonderful teacher and friend. J. Dubien from down under (Australia)

Hi Goddess Diana: I was taking my bike to a repair shop in little five points today, and drove down Euclid Ave.  Of course, I passed old Bass high school, and thought of you.  Hope you are well and happy.  Take care, An old client/friend R.W. Atlanta, Georgia 
The experience was wonderful and Diana was compassionate and understanding. Her touch is very gentle and her knowledge of massage and the tantra healing process was very insightful. I've had the pleasure of visiting this wonderful lady on several occasions within the past two years and I strongly recommend her services to individuals or couples. Michael Fields

Diana has a kind personality and a true passion for what she does. Her sessions are carried out in a professional manner and I was very relaxed afterwards. Diana uses a combination of light strokes, deep pressure and heartwarming touch with natural oils and aromatherapy blends. I highly recommend Diana's service to any man or woman looking for a unique and relaxing experience and a deeper connection with yourself. Jesus Chavez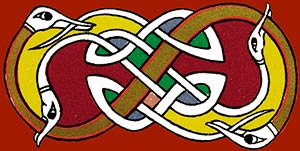 I've had the good fortune of several visits with Diana. She is friendly and open, greeting you like an old friend, even on the first visit. She's always made me feel comfortable and relaxed, very much at ease. She let's you know what she's doing and does a wonderful job of building your spiritual energy. Definitely worth the time if you treat her right and are willing to follow her lead. Carl Carranza

Goddess Diana, Thanks so much for a wonderful experience! Blessings to you! K. Kennedy Chicago

Goddess Diana, Thank you so much for the awesome session and for accommodating me on such short notice. I really enjoyed myself and it was great to see you again after all these years!! I'm so glad you were here in Chicago during my visit. Greg from Cali

Goddess Diana, Thanks for a great night. You have magical hands and this truly was a unique experience for me. I slept like a baby with the balcony door open! M. Gulino New York
Diana is a gifted healer and compassionate soul. I received a tantra session from her the other day and will definitely be back. I have difficult emotional trauma/sensitivities around my sexual energy, and Diana was incredibly respectful and sensitive to my boundaries. She worked hard to create a sacred space in which I felt safe. I appreciated her lighthearted sense of humor as well. She is a very skilled energy worker and WONDERFUL at giving massages. I came away with lasting improvements to my sense of well-being after only one session. Thank you Diana!
John Davis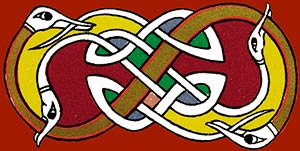 Diana met all my expectations by giving me exactly what I needed from our time together. You must open and expand your mind. Leave your beliefs at the door and allow yourself to find yourself, WITHIN. If you are honest going in, you will receive what you seek when you leave.
The Perceptionist
I had been going through a rough patch in my life, dealing with a lot of personal difficulties that required me to make a lot of life changes. While I had gotten to a good place Dianna was really able to kick my personal happiness and inner peace up several notches. Thank you! Thank you Dianna for doing what you do and for being so awesome. I will be calling on you again.
- Cherry Garcia

P.S. I feel like a ROCKSTAR this morning after our 3 hour session! I'm So full of positive energy It's amazing. You are gifted at what you do so see you soon!

Sometimes there is a disconnect between our bodies and our spirits; sercretly we yearn for that union and we spend our lives trying to get back to the garden. In the middle of these dark times, it is good to know that there are those teachers out there who can work their Shamanic Goddess magic and bring us back to unity. Diana Grossman is one such being and she is there to help us back on the right path.
H. M. (Bibliophile) City of Chicago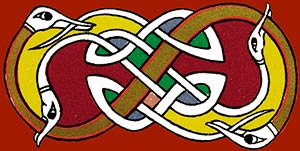 I scheduled my first tantra session with this lovely lady two months ago when I decided it was finally time to attend to my physical needs. My mind and body craved touch and Diana warmly accepted me into her space with her generous spirit and loving energies. What impressed me most was Diana's abilities to read my body's needs without me having to utter a word. She has a gift of nurturing touch that is unhurried and carefully executed. I'm deeply grateful for the extra time she gave me and her compassion.
Gary Lessenberry

I recently contacted Diana for the first time and had the pleasure of experiencing a sensual massage. She was very easy to reach and very responsive,and we were able to find time for a session right away.
Her pleasant demeanor allowed me to not have a care or worry through the entire session. I was able to truly focus on the moment, and it was the best I have felt in a long time. Her healing hands work wonders!
If you're looking to experience something new, all pleasure and no judgment, I highly recommend contacting Diana. You will not regret it.
-John Austin

This past Friday I contacted Goddess Diana for the first time after having found her information during a google search for Tantra. Diana was easy to talk to and get a hold of by phone. She took her time listening to all my needs, which were many; and she suggested the beginners tantra option. I decided to go along with her suggestions since I am a novice and it worked out beautifully for me!
We decided to meet at my home, which was convenient for me and actually made me feel safer. Once she arrived Diana created a sacred space which included a large collection of organic high grade essential oils to enhance sacred touch. It was a combination of sensuality, spooning and quite a bit of breathing which I thoroughly enjoyed. There were times when I felt a bit of concern over my performance but Diana very patiently brought me back to being in the moment by instructing me to let go and just breathe.
I had read some great articles and websites about Tantra prior to actually contacting Diana. Her site www.tantrabutterfly.com was one of those websites. Based upon my experience with Diana, I can tell you, Tantra is not for entertainment purposes only! Diana took her time helping me breathe slowly and she kept bringing me back to a place of relaxation every time I got too much into my head space. I do have a tendency to over think and worry so I was able to just let go of my inner chatter with Diana's guidance. The session we shared lasted three hours and was deeply spiritual, relaxing, sensual and uplifting.
I never felt rushed or judged at any time. I thoroughly enjoyed our time together which included having time to chat, laugh, cuddle and share positive energy.
At the conclusion of our session, Diana gave me a list of recommended tantra reading material so I can continue to learn more about being fully present and mindful of my own body.
I highly recommend her services if you are exploring tantra as a novice; and I myself will definitely use her services again to continue learning more as my budget and free time allows. I am very grateful I found Diana and now my curiosity is open to achieving more bliss and hopefully letting go of my need to control. Sometimes just being able to let go is the greatest challenge but I feel strongly that tantra is going to be a daily practice to help me feel more at peace with my body.
Steve Crayons

Last month while I was in Florida I found Diana's lovely and informative tantra website online while doing a search for tantra in Chicago. I contacted her in advance by email and by phone to secure a four hour Goddess worship session at my hotel in Schaumburg, Illinois right before a convention.
First, it's important to know tantra butterfly is not a prostitute! Diana is a certified tantra educator with genuine massage skills and legitimate training in reiki, aromatherapy, chakra balancing, sound healing and tantra yoga. She is a warm and kind person and I felt completely comfortable in her presence during our four hour ceremony.
Our session was very sensual and well thought out. She used many organic essential oils on me such as lemon, lime, spearmint, frankincense, lavender, and Palo Santo oil. We were both completely nude during our session and mutual touch with respect and honor took place during the goddess session.
She painstakingly took her time teaching me goddess honoring techniques that I most definitely will be sharing with my lovely partner when I return to Florida. All in all this was both an educational and spiritual experience for me not to mention the fact how wonderful my body felt afterwards!
This was my first experience with a genuine tantra master and hopefully not my last!
Dick from Florida



This review is for all the empowered women looking to honor their bodies with some luxurious self-love. I would describe my bathing ceremony and chakra massage with Diana as a relaxing, rejuvenating, and cleansing learning and self-care experience.

I'll admit I was a little nervous as I arrived at the hotel, but upon meeting Diana my anxiety faded away when I was greeted by her friendly, genuine, and kind personality. We chatted a bit then undressed for the bathing ceremony.

Being in the presence of another empowered woman who radiates confidence in her own body helped me to also feel comfortable and unconditionally loving towards my own body. Diana had prepared a picture perfect bath with bubbles, flower petals, purple water, and salts. She taught me how to clear my chakras through chanting and lead us through a few chants. We dried off and switched over to the bed for the massage.

She focused on my shoulders as they were tight, but massaged my entire body. The combination of massage, energy work, aromatherapy through oils, and breathing left my body feeling glowing after the massage. It was honestly the best massage I've ever received. My shoulders felt amazing the next day and my energy felt cleared and balanced.

Diana is truly an intuitive Goddess and I'm grateful she has chosen to share her gifts with others.

(Chakra-gal)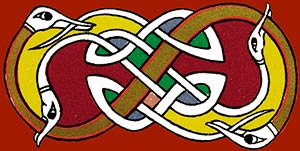 After suffering a personal tragedy, Diana helped me so much - her kind words, warm energy, and radiant spirit enabled me to re-connect with a lost loved one in a way I never believed was possible, and to summon up the strength and positivity to start to heal. Diana is a rare and deeply empathetic soul who emanates pure love and light. Those in need of spiritual awakening and cleansing would benefit enormously by allowing Diana to share her gift with them.

Caroline

I had the good fortune of finding Goddess Diana's tantra website two months ago while my wife and I were visiting our son and his family here in Chicago.
I did a thorough online search under tantra massage Chicago and felt Diana would be a perfect match for our needs.
Both my wife and I had been attending workshops here and there in tantra yoga during our trips to California and Diana's website really reflected a professional yet playful vibe we were both seeking!
Diana went above and beyond our expectations and she was happy to meet us at our hotel in the South loop showing up promptly with all her oils and a huge smile and hug for each of us. We definitely learned some new techniques that we will both be using here at home hopefully on a weekly basis.
In the near future as our time allows we would definitely love to learn more about tantra couples massage which is so much more spiritually connective than your ordinary spa service you would receive at a traditional massage clinic.
I highly recommend Diana for beginners as she truly takes her time and is very sweet about repeating any moves you are not sure of. Thank you so much for your time Diana F. Nieto
As a Goddess in arms~I must commend Goddess Diana for upholding the work that Tantra Goddesses do provide. She is a Blessing by accepting all~no matter gender or sexual preference. Her healing sessions are beneficial towards one's self care with extreme knowledge in the Arts of Reiki and Chakra Balancing.
Goddess Diana even offers longer session like half day healings and full day sessions that include beautiful sacred bathing ceremonies at a special spa location. Her loving sessions are even perfect for sealing the bonds of intimacy between couples. Awaken your senses and experience her Tantric Love!
Maya Blue

Goddess Diana is a force of Love, Pleasure, and Healing in the world.
I have followed her work for years; I Love to read her educational and helpful blogs, articles, and raw stories. She has always answered my questions about tantra, relationships, Love, or life, and has been a good friend when I've needed one.
World Tantra is full of so many inauthentic, ego-driven charlatans - it's hard to find someone with their true-Heart in their work; someone who knows what they're doing, and what they're talking about.
Because she is so real, I have often seen people get jealous or angry, and try to sabotage her: this is common of most authentic spiritual people, because people *think* they want the truth, but when it comes to doing the REAL work, it turns out they often can't handle the truth!
She is super-fun and sweet!
I recommend that if you are looking for some real tantra; she is your Goddess.
Mwah!


Diana - It was great seeing you. You are better than ever. Please feel free to share my review today. I first met Diana many years ago. Several sessions with her back then were an important factor in improving my sensual awareness and enjoyment. I recently had the opportunity to renew my acquaintance with Diana. She may be older but she is also wiser and my time with her was well spent. It is not often that one finds someone who not only has a great touch, but also a deep understanding of sensual pleasure.

"Hobey."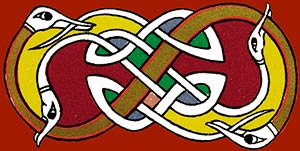 Diana and I connected easily and together we were able to fill her space with positive energy with laughter and affection. She took time to explain how everything worked and was extremely patient with my questions as someone new to Tantra. We shared her introductory 2.5 hour session in late October.
I was taken to a place of relaxation and spirit. When she needed me to focus I was gently brought back with her words of "I need you here with me now". When I became hesitant with some of the new experiences she expertly let me relax and have my time before exploring further at my pace. Diana is truly a gifted healer, teacher and Goddess
-Marcus
Diana was very nice and welcoming. She made every effort to accommodate my schedule by visiting me in my home so I felt completely safe. I was nervous at first but she made me feel very comfortable and took the time to understand my own goals and needs before we got started. Our session together was great. I have never felt so relaxed and in tune with myself. I will definitely be signing up for another session.
"Mr. Johnson"

I recently had a session with Goddess Diana, and it was probably the best bodywork session I've ever had. Her approach was entirely respectful and non-judgmental, which I really appreciated, but the best part was the session itself. As the session progressed, the sensations I experienced kept growing stronger and becoming more intense – the only way I can describe them that I felt like an Alex Gray (psychedelic artist) painting woke up inside me. And those sensations lasted well beyond the session itself.
We discussed how few people know what to expect from a Tantric bodywork session, and how important it is to read the website before booking. Having had a good deal of experience with these traditions, I knew what to expect, but I didn't know how intense it would be. I enthusiastically recommend Goddess Diana to anyone seeking an in-depth healing experience from a seasoned professional, and will be seeing her as often as my busy schedule permits.
Roy
Goddess Diana is not your typical clock-watching massage therapist. She takes her time, connecting with your desires and blending sensual and tantric techniques to give you a unique experience that is both stimulating and soothing.
It's euphoria!
Lee

Hi Diana,
I would like to thank you again for yesterday's tantra session. You are a warm and personable individual and I was able to connect with you. It seems like that I have known you for years. The massage that you gave me really fixed my shoulder, as I no longer have the pain. Also, I was really relaxed as I was able to go to sleep at a normal time last night. I had mentioned that I have been unable to sleep at my normal time and last night I was able to get a good night's rest. I look forward to our next session.
Namaste,
Arctic Cat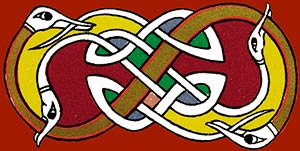 Dear Goddess Diana,
It has been too long for me to have the pleasure of being with you, probably fifteen or more years. I was fortunate to have been with you all the way back to when you lived by Gamma Photos and then to that great loft on Peoria where I enjoyed the greatest pleasure with you on all those Friday nights.
I'm sure you do not remember me but I sure do remember you and that incredible tantra massage you offer. I was at your location the first Friday of every month for almost three years, a few misses but rare and enjoyed sharing sessions with you immensely!
Anyway, I no longer live in Chicago anymore since my company relocated to Minnesota; but I'm coming to visit soon and would love to have another session with you once I get there! I am so happy you are still offering tantra and exited to see that we'll both be in Chicago at the same time!
See you soon,
J. H. in Minnesota

I've seen Diana's Tantra ads over the years for some time now. In all honesty I always remembered seeing Diana around my neighborhood walking her dog; but like many of us I was too scared, shy, and reluctant to try a tantra massage.
Every now and then I would see this post for Goddess Diana but I never ventured forth to give her a call. This past year was a difficult one for me and I almost passed away a few times because of health problems related to a chronic illness I suffer from.
I figured I would finally give her a try and this was One of the best decisions I've ever made! Diana is a very friendly, personable woman; and when I drove over to meet her she herself came out to meet me by my automobile and we walked into her building together chatting like good friends all the way to her room. Diana made me feel at ease and before we started our session she explained what tantra and Reiki massage was and then proceeded to our session.
Because I have never tried energy work or tantra before I opted for the 3 hr session ( thinking I'd never do this again); and believe me it's well worth every cent. I am currently looking forward to another session with this lovely woman. Diana does not rush through her sessions and is generous with her time and genuinely concerned about her client's health.
I saw this woman on 3-15-17 and as l stated before cannot wait to get another session with her.
Christopher Tracey
I met with Diana while she was visiting Orlando. My only regret was meeting for 2 hours rather than 3. While I've had many massages and body rubs, my experience with Diana was on a totally different level.
I still received a massage and body rub but this was far more personal and explorIng. It was far more relaxed. She knows when to carry a nice conversation and she knows when to keep things quiet.
She teaches you breathing techniques which oddly enough really do enhance the experience. It was a very slow amazing time with mutual touching. If you're on the fence about this and trying to decide if you just want a massage or giving this a try, trust me, you will not regret it.
It's an awesome experience and if you do happen to be a massage enthusiast, this will take things to a much higher level. I hope she comes back to Orlando soon! See ya for 3 hours next time :) Rick

Dear Goddess Diana,
I am writing you this review tonight because you deeply touched me this past weekend and I am grateful to have found you. I wish you every success in your travels as you head towards Los Angeles and I promise to look out for you there next time my business takes me that way.
First of all I wasn't expecting your touch to be so caring but that is how I could adequately describe how I felt...so deeply cared for I forgot I was paying for a service because I felt as if we were already good friends. You have such a wonderful smile and sense of humor and I especially enjoyed our conversation before, during and after our session because if it hadn't been for your naturalness I would have been too intimidated to try one of your sessions.
I like how you took time bathing me and explaining each step of bodywork along the way. I studied breathing techniques before but only from what I have read. Being so close to you and hearing your lovely voice made me feel so loved and important that the rest fell into place and I became a lot less self conscious.
We had such a tender exchange that the three hours to me felt like only 90 minutes so we really should go through with the full day of tantra next time we cross paths which I hope will be soon.
You have a very unique approach and the scents, sounds and warmth of your hands were still lingering impressions on my mind for the rest of the evening so believe me when I tell you this but I slept well and felt pain free for days.
Thank you for being such a love,
Your good friend Martin from Ohio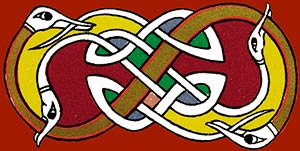 Dianna, I would just like to thank you for spending quality unrushed time with me. My spirit and energy have felt revitalized ever since. Your sensual touch and genuine care mean a lot and are felt deeply within. I cannot wait to book my next session.

Sincerely, Robert Dunaway

And his meatloaf eating rabbit Hasenpfeffer.




Dear Goddess Diana,

Here is the testimonial I wished to write for you and thank you again sincerely for such a wonderful session last week!

Right from the moment I stepped into the room I felt a kind of surreal, sensual energy floating around trying to enter me. Here came in Diana , training me on intricate breathing techniques to hold off my enormous energy from being fully released.

Diana made me reach my highest peak level and brought me back to a steady state and this was repeated four times and all this just through breathing techniques. While all this was happening my body and soul felt like they were filled with enormous sensual energy and sexual vibrations.

As Diana brought me to the climax, she slowly without making me realize it had her finger enter gently into my g-spot (a man's g spot is inside his anus). When she entered my g spot I felt full arousal and I was elevated to the highest bliss state! As we proceeded the build up of enormous energy that I was holding back was released to the world giving me the most memorable orgasm of my life.

I booked her immediately for next week and I am looking forward to an even more special encounter!

Arvind from Chennai, India
Dear Goddess Diana,
Thank you for being my "Muse" this past chilly, rainy evening in Chicago. I was a guest in your city due to a flight delay and I feel so blessed that we had this chance to meet one on one for some pampering in my hotel by O'Hare airport. I have been wanting to try one of your sessions for so long and finally due to strange circumstances and traveling snafus we finally had our first session.
I wish to thank you for the gift of magical touch you bestowed upon me. I loved how you combined firm sports massage strokes with tender feather light strokes that sent major shivers up and down my spine to my toes. I love how everything you do is slow, intentional, innovative and completely unrushed. You have the ability to know exactly what I needed before I could even express my wants almost like you were listening to my body.
Thank you for your enthusiasm, your cheer, your laughter, and the comforting companionship we shared together. You are a special person and your touch made me feel loved and deeply secure. I sometimes have problems falling asleep at night since I travel a lot for the type of work I do; but I slept so peacefully after our tantra session and I woke up refreshed, calm and balanced. What ever spell you placed upon me I can still feel positive, centered and comforted so I know you have that unique ability to touch people in a loving way that makes everyone feel special.
Here's to meeting you again when my schedule allows...this was *kismet*!
Jim H. Web Developer Ontario
Goddess Diana,
Thank you for your gift of touch this past weekend and thank you for accommodating my wife and I for our second year anniversary and making this a most unique Labor Day Holiday. My wife encouraged me to try tantra through out the years we dated but I really was not ready for the journey and honestly I had no real idea besides videos we had watched together what Tantra Massage or Tantra yoga practices involved. I don't normally even receive massages and when you touched me and I could actually feel your presence I understood exactly what I've been missing all this time and now I do realize I have a lot of "catching up" to do.
I could feel your energy move through me and when you and I started working on my wife I felt a tingling sensation vibrating between my fingers and my wife's skin as if we were electrically charged and feeding each other energy. I almost felt weightless and timeless if I can put all this into words for you. We scheduled you for a full three hours and to me it felt like we spent a good seventy five minutes together because our session moved through so quickly and without effort. I had no expectations and I just trusted you to guide me.
My wife and I were tingling for hours after our session and we both felt awake but peaceful at the same time. I can say I felt safe, loved, renewed and peacefully content after our couples session. Also I am so happy with your hotel suggestion because we had a gorgeous view of the city and loved the spa bath that we all shared together so now I even know of a great place to stay in the future the next time we visit Chicago.
I want you to know I am more open now to the possibility of exploring other aspects of Tantra and I do now wish to learn more about the energy centers involved especially when you helped activate my sexual energy. Our session as a couple this weekend meant a lot to us and I am now better prepared to want to explore other venues like tantra workshops because I feel a lot less self conscious about this entire journey. Your patience, your compassion and your ability to infuse laughter into our ceremony has left a strong impression on me. I guess I never valued touch till I saw the smile on my wife's face this weekend and I never felt so open and ready to learn more! Thank you for being so generous with your time. I know I paid you for three hours but I noticed maybe it went on a bit longer even though the time went so fast. Next time we might see you for a whole day if we have the time and if you are still in Chicago.
Thank you again for taking the time to reach deep within me and helping me feel and sense energy I never felt before. I never realized how touch starved I was or how energetically charged a good massage could be till I experienced your touch! I realize now that touch, sexual chemistry, love, connection, and energy are all interwoven. I am even expressing myself much differently than I used to and I am thankful for people like you that actually do have passion for the work they do! I don't ever want to let myself get so "shut down" again.
Jonathon and Krysten from Kansas, Missouri

Recently I booked an all-day session with Goddess Diana. From the start of the booking process it was very accommodating and a quality experience. Diana did her due diligence with a non-intrusive client check. She was very professional and discreet. She understood that discretion was a requirement for me and made other accommodations, such as making the hotel reservations for our Full Day of Tantra.
Diana has exquisite taste and provides an exceptional experience. I had a beautiful view of the city of Chicago from all directions and we shared an extravagant jacuzzi bath for two. We must have spent at least two full hours just connecting, massaging each other and breathing but the time that we spent in there almost escapes me because it felt like there was no passage of time.
She is an understanding teacher and well versed in her profession. Her knowledge is top notch, which accommodates her practice of tantra. Diana fully understood my needs and truly connected with me to expand my knowledge, revitalizing my energy to awaken my body and stimulate my erogenous senses.
In fact as I am writing this testimonial I am still feeling such positive vibes and energy from out time together just several days ago. I feel more connected and energetic than ever and I am definitely going to make the time to see her again for another full day retreat. Diana is genuine. She sincerely cares about her client's well-being and satisfaction. Diana is a teacher, healer, and most of all a sweet and authentic lady.

Frank, Indiana

My most recent Tantra session with Diana was in Chicago. I gave Diana a full weeks notice so we could plan a full spa day at an upscale location on the Mag Mile. The experience was not only overwhelmingly comforting and very extravagant but also quite erotic. Diana's knowledge of Tantra is unique because she has an innate ability to bring people to a heightened state of arousal while also deeply soothing the muscles with a real genuine massage.
Diana always provides a 4 to 5 star hotel suite for her sessions. My journey with Diana led to my full body awaking and arousal of all my erogenous zones. I felt very comfortable letting go and just being on the receiving end of intimacy. All of my sessions with Diana have allowed me to feel completely refreshed and rejuvenated. Diana is not just a wonderful healer, but also an accomplished Tantra educator with years of experience.
She is authentic and fully present and truly concerned about peoples well being. There were times during our sessions that I felt I was traveling out of my body. Diana knows how to integrate full body sensual healing with gentle breathing exercises that make you feel as if one was floating out of ones body. I particularly enjoy spending time with Diana be it a meal together or just touring the city with her delightful company.
Diana is rare gem and a real treasure of a woman and I whole heartedly recommend her to any first time student of Tantra.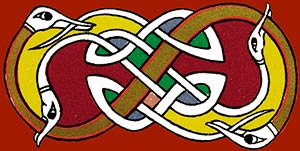 A session with Diana is both fun and relaxing. There is no need to be nervous; she will put you at ease the moment you walk through the door. Her touch is impeccable! She was able to relieve the tension I was feeling in my neck and shoulders in a session. After several months of going without a good massage it felt so good to have every part of my body addressed so thoroughly! She definitely knows what she's doing and I will surely go back to see her some time in the future. She is very fun and funny!

Peter S. , Schaumburg, Illinois
If you want to be pampered, nurtured and fully awakened I truly recommend Diana. This is my fourth time meeting with this delightful Goddess who always surprises me with her creativity and her passionate enthusiasm down to the settings she creates to the attention to every detail.
Her natural love for the work she does shows through in her touch and her eyes. I truly feel like I can be myself in her presence and these past two weeks she is visiting the Chicagoland area so we engaged in a bit of fun conversation catching up on our lives then started on our full hour bathing ceremony. We shared a huge garden spa sized tub for two, followed by deep tissue massage, tantra instructions and some mutual cuddling.
I have no need to explore other goddesses. Diana is genuinely present for me with an array of creative massage techniques that make me feel fully alive but completely serene by the end. The magical touch of her hands keeps me centered on the now and her healing abilities last for weeks after our time together has been completed. She is just a magical being nothing short of being the most authentic tantra goddess I have yet to meet.
James B. of Oak Park

I arranged a two hour session with Diana at my hotel. Sent a car for her, as she is staying out in MD just outside of the city. She added a little more time on to my session with her as a result. She arrived at my hotel exactly on time, in a very cute, little black dress and a leopard print jacket, since it was cold in Washington that night.
As we discussed the experience I was looking for, she slipped the straps off her shoulders and began to lick her lips. She was looking me directly in the eyes and told me what she wanted to do with me. We arranged the bed as she wanted, turned down the lights, then turned up some very sensual music. We were both completely nude by now.
Diana began the massage with me on my back, and quickly moved her hands down to my lingham, getting it hard almost immediately. She had a little grin on her face, suggesting that she expected that this would happen. I was surprised I had gotten aroused so quickly. She continued teasing me, then began working up and down my abs and chest, and carelessly sliding her fingers around my lingham.
She continued down between my legs and worked on my front for at least 45 minutes. I was rock hard most of the time. We stopped to drink some water and I turned over on my stomach. Diana then gave me a wonderful rub with her hands and body, spooning into me and asking me to lightly touch her as well.
As we approached the two hour mark, she had me turn onto my back again and moved into me with my legs draped over hers. She quickly began stroking me again, and slipped a finger inside me and was stimulating my prostate. Lovely, strokes, direct gazes and gentle pressure quickly had me coming harder than I had in ages.
We laid there for a few minutes and she went into the bathroom, got a warm cloth and towel and cleaned me up gently, but thoroughly. This was a great experience, with a lovely woman who knows her way around a man's body and psyche. I hope to see her again the next time I travel to DC.
-- Rob Dresden

Dear Goddess Diana,
This is Steve, one of your former clients from Chicago, Illinois and that is where I met you years ago, I believe in front of Borders Bookstore in Evanston. We talked briefly about Betty Eadies book about Near Death experiences and you gave me your business card and I called you and we wound up seeing each other a few times over the years.
After all this time has gone by your teachings have stuck with me, those experiences and talks, after all of these years, probably a good twenty years or so. I remember a few things you told me. You told me about a guy, a regular client who saw you often and was pestering you for something more, sex basically and you were celibate if I remember correctly, and you would say to him, "What would that give you?" I loved your sharing on that.
I have been reading your blog right now (www.GoddessDianaTantrabutterfly.com) and I am loving it! You have so much cool stuff to share-- you truly are a wonderful healer Goddess Diana! I remember you with Black hair, but like your pics now too:-) You are beautiful inwardly and outwardly. I also wanted to say, even before i started reading your blog, that your name popped into my consciousness.
After all of these years, Diana Grossman, I looked you up and sure enough it is you and you are still a Tantrika and helping people. I feel you helped me and influenced me and influenced me for good after all of these years and it still is in my consciousness. You are the real deal, a true healer. I also wanted to tell you that what came to me to share even before finding you and reading some of this is that you are truly yourself and you always have been.
You are a very strong and powerful woman--a real individual, doing your own thing, without any fear. You are fearless and you truly have touched many. I truly enjoyed talking with you during our sessions and learning from you. You are a true teacher and healer. You have been one of my many teachers in this life.
Even now I am still on the Spiritual path and it never ends. Once again, I love your website and all of your revelations on your site and your blog. I appreciate all you do for people, and truly wish you well and hope you are happy and peaceful and prosperous and enlightened. Much love and blessings Goddess, your friend and admirer.
Steve from Arizona

I met Diana in Atlanta 5 years ago when she lived in an old school house retro loft building in Little Five points. I have had several tantra sessions with her over the years due to the heavy traveling I do for work related reasons transporting boats.
I was passing through the Maryland/ DC area recently and noticed that she was in town visiting metro Washington. I was happy to be treated to one of her longer 90 minute sessions after all of my driving, especially because my back was so sore.
Diana is very talented not just with tantra but she actually gives a great massage and she uses a lot of pressure using her elbows and upper body strength. Diana's sessions are a perfect energy lift and she uses her brilliant tantra skills along with a thoroughly strong massage just in case you need the extra work done on your back like I do from extensive driving.
If you are feeling low energy and want a lift i highly recommend a session with the Goddess Diana; it will change your life.
Jiggy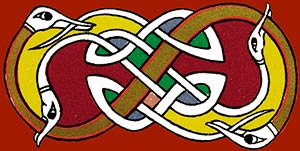 Last Sunday I decided to contact Goddess Diana because I have read about Tantra and I truly wanted to understand how to train myself to be more attentive, more relaxed and how to put my own needs aside as a sort of test to see how far I could go out of my own mind under the training of someone skilled with breath and Tantra Mastery.
I chatted with Diana for a good twenty minutes and told her I'd read about tantra for at least two years and I am currently practicing Yoga under the suggestion of a close friend of mine who urged me to become more mindful and to lose a few pounds. I have undergone a complete change in my body and I wanted to understand what it meant to work with a tantra partner who could lead me out of my own thinking processes. I think too much and I knew a little bit about breath but I wanted to begin my journey with someone I could trust and so Diana suggested I see her Sunday evening and I am so glad I did!
Diana greeted me at the door with a huge smile and a hug and we chatted a bit while I undressed in her space. I was so excited at the thought of being touched again but it was a challenge to look into her eyes because I suffer a bit from shyness and Diana is so beautiful! She encouraged me to look directly into her eyes as we chatted together and I never felt rushed! When we finally began our session Diana demonstrated a few breathing techniques to me and I was astounded with how long she could inhale, hold her breath and exhale in such a slow, relaxed pace. I attempted to copy her a few times until I felt more relaxed and less agitated and self conscious.
Diana is a "Master" of Tantra and her patient attitude and guidance with the breath kept me focused on the moment and in a state of heightened arousal. She has such a delicate touch as she spends time hovering over your erogenous areas, always teasing with a feathery touch. She doesn't "grab" or "rush" the experience, rather she seems to expand time as she carefully focuses on your pleasure in an unhurried, thoughtful pace.
I loved looking at her and this was also part of the enjoyment of our time together. She has very curvy, full, natural breasts and the softest skin. Diana let me touch her back gently allowing me to take my time exploring her body and cuddling. When we spooned together she instructed me to softly touch her with the just the tips of my fingers and to constantly keep the energy between us flowing as we breathed in unison.
I am no expert at Tantra but Diana's patience, sense of humor and natural gift of touch is something everyone should savor at least once. I feel as if I have learned so much in just one session and when time allows I'd so love to explore with her again.
Charles of Newport News, Virginia

My recent visit with Diana in Virginia Beach was definitely the most interesting experience I have had in a long time. She was energetic, totally focused on my pleasure, and provided a very intense finish.
When I entered her room, she made me sit down and she slowly undressed me, setting the mood for what was to come. Once I was ready she asked me several questions and soon had me lying flat on my back as she began to minister to my body. Simple subtle oils and a light touch to awaken me to allow a more intense experience.
She maintained a very stimulating conversation, sometimes very proper and at times, very naughty, depending on my response to her comments. She allowed me to spoon her, seeming to know that would be important to me.She invited me to touch her and was generous with her body. As we progressed she became more focused on my sexual responses and stimulated me, but not so much as to finish too quickly.
She took me to higher levels and then backed off to allow a buildup again. After doing this several times, she let me reach a nice relaxed place before beginning an intense prostate massage. That quickly sent me to a strong orgasm which she prolonged as long as she could. Diana is an amazing woman, with an amazing personality. She is well worth a visit if you get the chance.
Rick in Virginia Beach

Fellows,
I had a great time with Diana. She is a lovely lady with a sparkling personality, speaks well and intelligently and is a pleasure to be with.
Her appearance is wonderful and her breasts are natural, firm and perky. She gives a great sensual touch massage and keeps you aroused by touching your genitals almost all of the time, keeping you in a constant state of arousal. She offers great cuddling sessions, touching you as you are touching her.
The final erotic ending is extraordinary. I had asked for the prostrate male G-spot stimulation and I got it! I have never received that before and she is an expert. Simultaneously stroking my anus with her finger, she used a great combination of pulls and strokes on my lingham and before I knew it I was trembling and shaking all over.

Diana's version of Tantra is truly a mind blowing experience; and it took me quite a while to recover. I still feel her fingers and gentle hands touching me 24 hours later. She is a great lady fellows, and by all means see her if the opportunity presents itself.

A new fan of tantra from Virginia Beach

Diana, I want to thank you for such an outstanding massage! I felt welcome from the time I met you at your door on up to the time we said goodbye. I was nervous about you having a dog and a CAT, but they were the most well behaved pets I have been around in a long time. This was my first experience having a Reiki or Tantra style massage and I absolutely enjoyed every moment.
Your place was easy to find and the parking was very convenient. Your space was clean, inviting and warm. You made me feel comfortable and at ease during the entire massage experience. I also appreciate your kindness and patience during your breathing instructions to me. It was hard for me to relax in the beginning, but within thirty minutes I was feeling completely relaxed and ready to be taken on a magical trip to complete nirvana.
I was most impressed by how relaxed you were and how unconcerned you were about the clock. I know our session went over and you never mentioned the time to me, it was truly a non-rushed session! It is my most sincere wish that you stay in this area for a long time, I can assure you that I will be a regular customer for as long as you are here and if you leave, every time you come back to the Hampton Roads area. Thank you again, Craig.
Dear Diana,
I entitle this review "The time machine" because you took me out of my body and back several times! I have seen Diana's website last week and I have been looking for someone to continue my Tantra adventure with since it has been quite some time since I took that journey.  Be wise and book the multi hour sessions because Diana takes her time with you,  and time just flies by when you are with her.
Diana's hands are soft and strong.  She slowly works your body into a frenzy with her agile hands and her confident moves.  Plus she is a very beautiful, funny and witty woman; and she will put you at ease so you can enjoy the ride! She takes her time and coaches you on your breathing and helps you adjust your energy with slow paced breathing techniques. 
Her goal is not to make you climax fast, but to bring you up, take you down, then bring you up higher. She is gifted at bringing you on the verge or edge of bliss then she takes you down a little again and when you are ready, just be prepared for a mind numbing, porn star orgasm!
I can honestly say if you are suffering from ED, do give Diana a try.  I believe she has the cure for ED and she is definitely worth visiting whether you are a pro or a beginner!

Hi Diana,
Can't tell you how happy I was to see you on TER .Granted it has been a while since our schedules have synced, but the time with you compares to no other. You were sensuous,sexy, fun, and never rushed. Very few ladies are any of those things today. Not only was your surprise ending over the top and more than one could expect, but the whole 90 minutes was passionate from the moment I entered your door.
My only regret is presently that you are not here in Chicago, but I doubt that will deter me from meeting up with you in the near future.
Love,
Tony
Hi Diana, I just wanted to let you know that I had an amazing AMAZING time last night. I wasn't sure what to expect but I must say it was a very nice surprise. I guess I was thinking it was really nothing more than a massage but more so on a personal level. It was so much more than a massage and quite honestly the massage wasn't even close to the best part.
It was a connection and you took your time with each and every part of the experience. It was such a relaxed and awesome time. On my way to meet you, I thought to myself, why on earth did I commit to 2 hours!!! I should have only commited to 1 hour. WRONG!!! About 10 minutes in, I knew I made the perfect decision to go for the 2 hours! When the 2 hours was up, I wished I had time for another hour.
There are so many steps to what you do and I say again, it was an amazing experience and I can't wait to do it again. Feel free to post this on your website if you like. Everyone needs to know that this is soooooo much more than a massage on so many levels. It was my pleasure meeting you and I look forward to next time!!! 3 hours though! LOL

RICK
Orlando, FL

It was such a treat meeting you this past Friday in St. Louis, Missouri. I was here for just a day and I am so glad I found you online while surfing the net for something out of the ordinary. I read about Tantra in my past and I have had a few friends suggest I try this experience; so when I finally had the spare time to enjoy some one on one nurturing I was excited to find you here in the same city as me!
I really felt that your surroundings, your calm nature and your playfulness made me feel so secure and loved that I had no fear of letting down my guard and fully engaging in the bliss. I am a good 30 lbs overweight so I do have a tendency to feel self conscious especially during a state of undress; but it felt good to be touched by someone who actually has passion for the work they do. You exuded passion, laughter and unconditional love from the oils you chose for our ceremony to the flute music that played in the background. The bath ceremony we shared was definitely an enhancement to our time together but your soothing touch was more than enough with or without that wonderful bath.
I felt like we were in some sort of time loop and I completely lost my sense of awkwardness and couldn't even account for the passage of time. If this is what tantra brings to the average person I would love to make this part of my monthly ritual because I felt so much lighter and freer after our session was over. I felt less worried, less heavy and completely composed and calmed down. You have a way of putting people at ease so I hope you continue to touch others for a long time to come and when I have a chance to visit Chicago I will be sure to meet up with you again.
This was the first time I felt so much energy flushing through my body. It was like this heat firing up from my sexual area all the way upwards to the top of my skull and it happened so suddenly I had no time to think which is a good thing since I have such a hard time unwinding and simply letting go. I am glad you convinced me to shut my phone off. It's a bad habit I have being so involved in the work I do but this allowed me to receive so much more energy because I was released of the obligations of constantly being in contact with my employees.
If you ever decide to visit Omaha kindly keep me alerted as I definitely wish to try this again and I am sure I would love the opportunity to spend more time with you since 90 minutes with you felt more like fifteen mintues..
All my love and thanks for having so much Passion for the work you do.
George S.
Omaha, Nebraska

Goddess Diana, in lieu of writing a review I leave you with a brief poem:
A tantra goddess cast her net wide to find me where I seemed to have hidden from here and now. She is an accomplished masseuse, Her gentle touch quieted body and mind. Self criticisms of what should have happened yesterday were emptied. I felt refilled with waves of sensation from my fingertips and my lips tingled as if recalling a first kiss.
Thank you Goddess Diana for being such an important part of my relaxation time here in New Orleans. You made my vacation even more special!
Bon Ami,
Scottsdale, Arizona

Words cannot adequately describe a tantra session with Goddess Diana. This was my first full tantra session and I was not sure what to expect. Goddess Diana put me at ease from my first contact with her. When the date of our session finally took place, she was very accommodating with my schedule and saw to it that I got a real sensual experience like none I had ever received before. It started with a bathing ceremony that was both relaxing and exhilarating at the same time. Just for the record what Goddess Diana did during our mutual bathing ceremony was a very unique experience for me. She started off very slowly using seemingly soft, feather like strokes and random light touches over my entire body. What was also quite new to me was the feeling of not being fully erect even though she was caressing my "jewels" very tenderly in the water and I was able to sustain feelings of pleasure without coming to close to reaching full arousal. I will truthfully say this was one of the best times I have EVER had with a naked tantra goddess and I hope it will not be last time with goddess Diana.
Diana I just want to interject here and selfishly hope that we meet again if your travels ever take you to Philadelphia; but in the event you never make it out this way I hope I will again have the chance to visit you in New Orleans (or what ever city you choose to travel to to repeat this sumptuous experience! I truly did find this enjoyable, relaxing, powerful, and educational!
Back to the review! After we dried off and proceeded to her bed for the massage she indulged me in a connective back massage, focusing on my spinal column and my lower tail bone. After the massage we snuggled or "spooned" one another (for lack of a better description) and continued with the sensory experience that she introduced me to during the bathing ritual for two.
After that part of the session was over, she introduced me to a full and gentle prostrate massage and provided me with the most profound full body orgasm that literally went through the top of my head, through my fingers and toes and made my mouth vibrate with energy. I was speachless and a bit short of breath while this was taking place and I couldn't quite express at the time what I was feeling but it felt like an intense heat and warmth that was going out of all areas of my body and it happened without warning!
In order for me to summarize this experience I just wanted to express my gratitude because I have seen other Tantra "goddesses" in the Philadelphia area and not one of them presented tantra with such skill and such caring as Goddess Diana. The bath ceremony and the Goddess ceremony we shared together was in my estimation money well spent and my only regret is that I may not be able to see Goddess Diana again due to limitations of "geography".
Thank you again Goddess Diana for the extra time and the genuine love and tenderness you showed me during our time together and I hope we meet again!
Be seeing you,
David M of Philly

I have had the pleasure of knowing Goddess Diana for 10 years and have always found her to be professional, trustworthy, knowledgeable and a highly skilled Tantra practitioner. If you are seeking a loving healing experience that will energize and restore your spirit, then you should spend some time with Diana.
Sent from a galaxy far, far away
(Chicago land) (P.B.)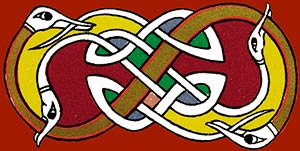 I'm a born and raised lifelong local here in New Orleans. I had a fantastic and exhilarating session with Diana. It was totally non- rushed, energizing, and moving. Diana is a very skilled Tantric Goddess. She is very friendly with a very warm and pleasant smile. All communications, including phone calls, emails, and texts were all vary pleasant exchanges.
As soon as we met Diana could tell I was very nervous. She immediately made me feel very comfortable. The mutual massaging was exhilarating (and very fun) as we took turns working on each other. The bodily sensations and feelings were amazing. I learned a lot about focusing energy, the importance of touch and deep breathing. I look forward to coming back for my 2nd session. She is very funny, kind, considerate and soft spoken. It was certainly a pleasure to meet her.
Dave NOLA

I recently had the opportunity to have a session with Goddess Diana. The experience was incredible! I am new to the tantra experience and Diana was the perfect teacher for me. We met several days before to get a feel for each other and see if we hit it off. I enjoyed her company and found her to be quite delightful. When it came to our session, Diana started me off with some breathing exercises and moved on to rubbing me all along my body. Her touch was soothing and obviously quite experienced. She has a way of putting you at ease and relaxing you real quick. As I said, I have had no prior tantra experience, so as we approached the climax of our session, I was amazed by what I was feeling. I was a little unsure of it, but Diana made me feel that everything would be alright. I placed myself in her hands, followed her instructions, and felt myself open up to an intense and wonderful experience! I highly recommend Goddess Diana for anyone who is experienced in tantra or looking to try it.
FranK S. Baton Rouge, Louisiana
I'm a local Dr in the New Orleans area and I had a session with Diana and it was very energizing and spiritual. Totally non-rushed and pleasent. I felt a physical relief with a blend of spirituality. Goddess Diana is a very skilled provider.

Dr P L

I just want to say how lucky I feel to have come across Goddess Diana's website while performing a Tantra massage search on google. She was super friendly and accommodating from the get go, from email to text to our phone conversation always a pleasant exchange.

Upon meeting Diana she could tell I was very nervous. She made me feel very comfortable right away. The mutual massaging was exhilarating as we took turns with very light touching, time seemed to stand still. The positive energy created was amazing. Next thing I knew almost 4 hours had zoomed by In what seemed like minutes. I look forward to coming back for my 2nd session.

Bobby G

I met Goddess Diana recently and had a wonderful time. She was kind, considerate, funny, and sharing. She is new to New Orleans, and allowed me to help her get acquainted with the area the night before. We had a wonderful session together, spending a complete hour relaxing and getting connected, before doing some intense energy work together. I highly recommend her.
Juan Estoban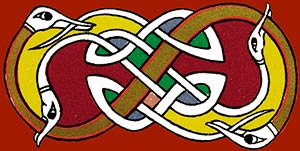 Diana,
I apologize that it took me so long to send you this review. I hope you are doing well in New York (or New Orleans, if you made it that far yet).

It was a great delight and pleasure to meet you. It was a stroke of good fortune that we happened to be staying in the same hotel when I called. I learned a lot about focusing energy, the importance of touch and breath control, and the power of tantra from you. It is my sincere hope that we can meet again to continue my education. Say hello to your furry friends for me.
Dr. Ramesh Shah
I have known goddess Diana of Tantra Butterfly for over two years and in that time I have met with her on a number of occasions. In need of her unique talents as a Tantra and ReIki practitioner, I sponsored her for an extended stay in DC. During her visit I met with her three times and each session lasted the duration of 2 - 3 hours or the duration of the entire day.

During our sessions we took the time to learn tantra breathing rituals which helped me hold back on the pleasure and we also enjoyed some wonderful dining experiences in Washington D.C. and Virginia together. I would say each experience was a true healingprocess for me and I was really able to let go and just be myself.
I never once felt self conscious around Diana; I just felt deeply cared for and nurtured. Each session began with a relaxing candle lit spa ceremony, continued with whole body massage, and culminated in goddess worship. When Diana was visiting New York, I met up with her for a couple of days for additional Tantra sessions. During each time that we met we enjoyed being together and we would take short breaks having lunch and dinner or just a bit of wine.
I escorted her around the sights of DC and in New York we spent hours walking and exploring the sights of the city that never sleeps. Diana and I have become friends and any number of adjectives would describe her, including charming, witty, intelligent, and giving. She is a CMT, Reiki master, and a Tantra provider of the highest level. She is Eros verified and her photos are an accurate portrayal. She never watches the clock and always insists that the ceremonies run their own natural full course however it naturally unfolds.
Diana is a truly unique woman who gives of herself in each Tantra ceremony and I can without any reservation recommend her to anyone seeking a holistic therapeutic Tantra experience
Greg of Washington D.C.

I met Diana during a recent visit to Chicago from Los Angeles for work. I decided I needed a bit of tender healing and she was very accommodating and positive when we initially spoke on the phone. I found her to be quite engaging and genuine when we met in person and she took the time to make me feel welcome and at ease in her loft space even before we began our session.

Her techniques and overall skill as a therapist are very very good. I have used other tantra service providers and I can say Diana was the best thus far. She has a particularly delicate touch which was very effective at balancing me and I would definitely recommend her to beginners or those who have had many years of experience in tantra yoga.

During our session, I felt her great energy which left me with a strong sense of warmth and well being. I was serene but deeply aroused and there were moments when I felt as if I had left my body and somehow floating above without any awareness of time passing. The breathing exercises and the strong aromas added a lot to our ceremony and I think I picked up subtle notes of sage and vanilla in the room.

The total experience overall really infused me with a great deal of energy. I had been traveling quite a bit during these previous couple of weeks yet I did not feel tired at all. Overall It was a truly uplifting bit of indulgence for me and we not only connected on a mental level but I could just let go and be myself around her.
I'd like to include some lyrics by INXS for some odd reason during our conversation the song came to mind and I feel it's only appropriate to share it here.

I'm standing here on the ground
The sky above won't fall down
See no evil in all directions
Resolution of happiness
Things have been dark for too long
Don't change for you
Don't change a thing
For me
I have found a love I lost
It was gone for too long
Hear no evil in all directions
Execution of bitterness
Message received loud and clear
Don't change for you
Don't change a thing
For me

INXS
Thank you again Diana I'd love to see you again next time I return to Chicago!
California Zen

I am writing this testimonial for all the ladies. As a holiday present to myself, I treated myself to a session with Diana. We talked beforehand on the phone and totally clicked so I felt entirely comfortable with her by the time we met for my session. I wanted to see her because I am in the midst of a time of healing.
I had already engaged healing from a spiritual, mental and emotional perspective, and invited Diana to help me explore the physical aspect of my healing process. Additionally, I wanted to begin the work of overcoming some of the emotional blockages of my past, that had manifested in a physical sense.
When people ask me about the experience, I always tell them about the part when Diana did some tapping energywork to establish a stronger connection of love and light between my heart chakra and my sacral chakra. In the days thereafter, I actually felt a little bit more whole, and connected. I have to say, I have never had anyone touch me for the sole purpose of giving, without being worried about receiving anything in return.
Think about it. When has your sexual partner, (especially if it's a man), ever touched you for the sole purpose of giving you pleasure. Generally speaking, they are trying to get you aroused just as a precursor to getting some! So, to have the experience of someone touching me for the sole purpose of energywork, healing, and depositing love and light - was absolutely amazing.
Ladies, do not feel scared or intimidated to schedule some time with Diana. It's more than just a massage you get at the spa. Many people pose as knowing a thing or two about tantra and bodywork, but she is the real deal.
-Lyn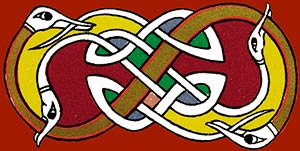 First welcome back to Chicago. I had my second meeting with Goddess Diana she has been away for a while but now she is back in Chicago, if you are not familiar with Tantra this is a very sensual and spiritual rendezvous with a very talented and knowledgeable Goddess in the arts of Tantra.
She makes you feel very welcome and at ease in her home and as you converse you learn more of the Goddess and her techniques. She explains the entire process from start to finish and during the massage takes time to explain each step and why this is done. This experience is not for your everyday tryst but an awakening of your self and with the guidance and gentle hands of the Goddess you learn to experience the sounds of nature and relaxation.
The music sounded like an early Pink Floyd and brought back memories of youth and virility. Combined with her very talented hands the massage was a mixture of calmness and an exuberance of emotions bringing excitement and bliss. Each method of the massage combined with the warm oils and scents are an experience one can not achieve on their own.
You learn to control your body and spirit to bring the most happiness to your self and your partner. Each moment near climactic plateau combined with the breathing techniques brought pleasures not experienced to me in a very long time. Diana is not someone to watch a clock she takes her time to make sure you are happy and satisfied.
Thank you Diana for the guidance and for sharing your knowledge and your wonderful hands with me in the exploration of my body and orgasmic bliss.
E M R L of Chicago, Illinois.

Again welcome back to Chicago Diana! I really did enjoy our time together dear and I learned a new insight into tantra
thanks again

I strongly encourage anyone new to tantra yoga to pay a visit to Goddess Diana. She is totally unlike anything you are expecting. First of all, when I last saw her she lived in a very colorful, fragrant and interesting loft apartment in an old established neighborhood of Atlanta, very colorful and friendly, a place where you can safely walk around and see lots of interesting shops and sights and people. And you will feel secure about parking your car in the parking area of her building, too. Goddess Diana is very friendly and colorful herself, and you will like her instantly. She is so sweet and friendly.
If you have never had sensual or tantra massage before, you should Google it and read up on it. I only first heard of it maybe 6 weeks ago. I was intrigued by what I read about it, so I started looking for tantra goddesses in Atlanta, Georgia.
I am really happy I chose Diana. I do not need another Goddess to provide this pleasure for me now. Diana has to be one of the best in the world at it. She welcomes you into her very secure building with a smile and engages you in nice conversation that sets you at ease. You are safe and cared for and you will feel it.
Once the session begins, her mastery of the effects of the scents and soothing properties of aromatic oils that she applies on your body will leave you wishing you had met her years ago. The two of you will both be nude on her really soft and inviting bed that she designed herself, and her skills at pleasing you will become obvious, and I promise you that you will LOVE it!!
During our time together no actual intercourse occurs instead you get to experience what a full body wave of pleasure can be because Diana paces you with breathing and exercises which makes it totally unnecessary to have intercourse in order to achieve a very intense energy that is earth-shaking and firework-producing. And all this occurs as her very desirable little feminine body spoons you and her soft hands and her sweet, soothing voice and ways will hypnotize you into a state of bliss that you most likely have never experienced before.
I know that I will be going back to see this vivacious woman again if she visits Atlanta again because she is so pleasant to be around. Diana has a generous spirit and her sensual skills will leave you both deeply relaxed and breathless from the physical pleasures she will bring you. Believe me: intercourse was NEVER this good for me, and I am 65 and have been with lots of women around this world. I wish I had known about sensual massage decades ago, but Google has not always been around. Have a great evening with Diana. You will have a very enjoyable experience.
J.G. from Georgia

Hey Diana,
Thank you for a divine time! I got a chance to write a testimonial that you can possibly use:

I had been doing my own research in Tantra yoga for a few years - taking a few introductory courses here and there and reading a few different books. During my online search, I found Diana's alluring website and I decided to give her a call to set up a session.
Upon meeting her, I felt totally taken care of. She is so personable and open you can't help but like her! She has a youthful and fun energy which is very inviting, and she has many years of experience with different types of body work and massage. She has an extreme passion for her work and will make you feel instantly at ease with her warmth and her warm, nurturing hands. My session with Diana was both relaxing and rejuvenating, and it flew by so fast! I was in such a transcendent state that I honestly lost track of time. When I left, I was so energized and bursting with joy! Diana is truly the real deal!
J from Illinois
I first met Diana by reading her many poems posted on line. Her first poem struck me and that was why I had contacted her. The poems continued and kept reading and one day I learned she was going to be in New Orleans. This was my chance.
I have never been in a Tantra session. I have read about it but that is like having someone describe what chocolate tastes like if you have never before tasted it, it can't be done. I will say that about a session with Diana, however well someone describes it, only experience can truly convey the positive aspects of the session. I went into the session not knowing what to expect and truth be told, a little apprehensive and anxious.
From the moment I first met Diana I felt as ease, it was as if I had known her for years. There are no feelings of having to get to know her so I could relax because from the moment we met I knew she was genuine and passionate about what she does...and she does it well. I have been married for many years and as with many long term relationships problems in the bedroom develop involving emotions, intimacy, physical performance, expectations, and on and on. I felt Diana helped me prepare me to confront these issues, emotionally and physically.
When I left her place I felt energized, invigorated and dare I say...younger. So if Tantra is something you have considered but not yet experienced or if you have tried another Goddess but left the session with doubts, let me encourage you to call and talk to Diana. Even if you don't book a session with her you will enjoy meeting with her by phone.
Sincerely,
A Convinced New Orleanian
Goddess Diana "Muse",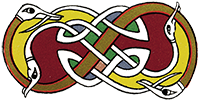 Well it's been 1 day and about 2 hours since I exited your room and what follows are my "takeaways" from our time together. Based on what I read on your web page I felt you would be a fun and quirky person and I was pleased to find out first hand that you truly did fit well into my initial impression! I felt very at ease and relaxed during our first session and I tried to immerse myself into what you were teaching me.

The most enjoyable part for met was that I could for once experience intimacy, the touch of a woman and returning that touch without the emotional component that has in the past, triggered my depression.

After leaving your temple space in Chicago I did go to Joe's Bar and played horse races for about 2 hours (lost $12.00), ate pork tacos and drank two beers. I was feeling a bit of toxic release from the massage combined with a euphoric feeling that completely took away my desire to drink, almost as if our session had opened up a new avenue of comfort in which I did not need alcohol to dull my senses.

I had an exquisite 8 full hours of sleep afterwards but I could not practice my breathing exercises you taught me while my CPAP mask was on. To recap The biggest change I feel is that Tantra has replaced my dependency on alcohol. It is the only "mind altering" drug I use and I have always stayed away from illegal substances.

Thanks again for the afternoon
Much love, "Native Chicagoan"



Dear Goddess Diana, I had an interest in Tantra and had earlier attended one session with a so--called "goddess" from a larger outfit. That experience was a waste of my time and money. It seemed rather hokey. But after closely reading your entire website (an exercise I recommend for anyone considering seeing you), I decided to give you a call. I can recall the sense of apprehension I had when I first contacted you.
When I called to set up the session, you could sense that, I think, and you took the time to just chat some. We got to know each other a bit then, and that helped. Still, I admit that I was wondering what to expect. When I arrived, you immediately made me feel comfortable. You took the time to talk with me some to break the ice. I just loved your studio. You have all kinds of interesting objects displayed, all of which have a story.
Mishka the wonder dog is also a plus, as she can sing when you chant. It has to be seen and heard to be experienced. You truly do have a loving and giving manner. My experience with you couldn't have been more different from the poor prior experience I had received from the non-authentic practitioner.
Your use of scents really does promote calmness and relaxation. You are so patient, and to your credit you were very generous with your time. Not to embarrass you, but it doesn't hurt that you are smoking hot (without acting even slightly stuck up)! I have waited far too long to write this, and I hope you will forgive me.
One benefit of waiting to prepare this is that I can now recognize the richness of a continuing relationship with you, and how each session is different, and better than the last! Thanks doesn't begin to express it...
Atlanta guy
Testimonial 1:

I am a woman of transsexual experience who recently was on a business trip to Atlanta. I was looking for a therapeutic massage to work on some deep tissue problems on my back, as well as to experience being cleansed of negative energy and having my chakras (centers of energy in the body) rebalanced and chose Goddess Diana to work with me. She also used light Swedish massage, Reiki, Reflexology and we incorporated breathing techniques to help rebalance me spiritually as well as physically.
As someone who took quite some time doing research to find someone who would be comfortable working with me, I was very pleased to read detailed accounts written by Goddess Diana about her techniques. Of all the practitioners of eastern healing and massage, her website was the most comprehensive in explaining her philosophy and the techniques she has studied and uses. No other practitioners went anywhere near the detail of what she provides for those who come for her services.
I spoke with her on several occasions prior to our session and she was unhurried in our conversations, taking the time to find out my thoughts on what would be helpful to me and what she would design as the treatments she offered.
I arrived an hour late because I had misplaced my debit card and was worrying over that, though I did not share that with her. She greeted me warmly and could sense that I was anxious over that problem, but she was not upset by my late arrival. She allowed me time to disrobe and prepare myself for our session. I was very impressed that she spent 30 to 45 minutes getting to know me and become comfortable with her, being mindful of traumas I had experienced as a young person. When she sensed that I was relaxed and completely comfortable, we began the session with her burning sage over me to discharge any negative energy that I was carrying before beginning the therapeutic touch part of the massage. As she guided me through some breathing exercises she also employed aroma therapy several times through the course of the session and began with some light Swedish massage and then began to do deep tissue work on the area of my back that I was having trouble with as well as some shoulder problems. By the next morning all of those problems were resolved and I was pain free after being in pain for almost 4 weeks.
Then she began the energy work using a combination of Reiki, Reflexology, and opening the chakras to rebalance the flow of positive energy throughout the chakras, of which I had some closed and blocked due to past emotional traumas. I could feel energy flowing through the top of my head and through the core of my body which is a most ecstatic experience physically and emotionally. I am a very seasoned psychotherapist and I found the work she did to be very complementary to people who are working on past trauma issues in the type of therapy that I would provide to a patient of mine.
Throughout the energy work she performed and had me working on breathing exercises, she provided an aura of caring and total acceptance of me, as well as loving care in her treatments.
I thought that she was extremely generous with her time, which went much longer than we had contracted for and I thought for the care I received through her treatments, her services were an excellent value for the time and quality involved. I intend to have her work with me again when the opportunity avails itself to me in the future. She is a very sweet person and has a lightness of being that made this a very fulfilling and deeply satisfying experience
Sherri Lynne

Testimonial 2:
I have truly met a Goddess.
For quite some time I had been doing my own research and investigation into yoga and the fine art of tantra. Still, I had no real idea of what I wanted or needed from my encounter with the Goddess Diana. I knew I wanted authenticity, and not merely "an escort with a bottle of massage oil." What I received in our time together was so much more than I could have imagined.
First, the Goddess is very easy to contact via telephone and is a skilled conversationalist. My initial telephone inquiry was met with genuine enthusiasm that prompted me to want to take the next step and meet her. Once at her location, I found a beautiful and exotic woman with a genuine care and concern for her clients.
The time we spent together was a true connection of spirit, soul and body. All five senses were activated and energized with the Goddess' instruction and touch. She is a skilled and knowledgeable tantra practitioner. Knowing I was a novice, she was interested in providing me with instruction that beautifully enhanced the physical and erotic aspects of our encounter.
Numerous times she brought me to the edge of orgasmic bliss, only to instruct me on how to delay ejaculation and "live within" the power of the moment. That was an entirely new experience for me, and one that has opened new spiritual and sensual vistas. Finally, when it was time, her expert touch gave me what is (without doubt) the most intensely physical and emotional release through massage of my sacred spot.
It was all beyond enlightening, beyond thrilling, beyond relaxing, beyond erotic, and beyond spiritual.
Goddess Diana has attracted a new adherent. I am eager to again worship at her temple.

Testimonial 3:
Dear Goddess Diana,
Merriam-Webster defines fate as 1: the will or principle or determining cause by which things in general are believed to come to be as they are or events to happen as they do. After our meeting today I think fate or destiny finally went in a positive direction for me as I have always had an interest in tantra ever since the first time I heard about terms such as tantra, chakra, yoni, and lingham. I knew they were related sexualily but also knew they were held in in deeper sacred regard. These interests were put aside by personal trials I have endured in the past 8 years but finally in this last year I decided to make some changes in my life. Fate came into my life in a positive way when I found your website. Goddess Diana, your words and pictures spoke to me that now was the time and you were the one. Fate made it you who would be destined to be my tantric goddess who would take me on my first tantric journey. And especially after our first conversation on the phone, I knew you would be the one as I felt your concern and caring just from your words.

Setting up the first meeting was simple and then came the process of waiting for this first meeting. I was anxious and it showed in my nervousness upon the initial meeting but you took the time, showed me love and concern and taught me to relax, breathe deeply, and learn to share trust with you. The setting created an ambience that catered to this, the music, the lights, the candles, and the incense, all helped to add to this atmosphere. Your tantric touch was remarkable, I began to feel your energy in every move you made. You took me on a path that I have never been on before. Time became irrevelant as your touch and energy eased me into a state of deep peace. When you began the sacred spot massage, it awoken my base chakra and flooded my heart chakra with such energy, that I was in such an estatic state that words cant describe. I have never felt such sensual ecstasy and bliss. You finished the meeting with such an remarkable massage the completely put me in a state of peace, Three hours seemed like 20 minutes, this was such an incredible journey. I cant wait for the next one. I think there are still so many things you can teach me. I especially look forward to your goddess worship ceremony and again journeying with you on such a remarkable experience. You are truly special.

I await our next meeting.
Cane

Here is something else Id like to share, music lyrics:
the way you're bathed in light
reminds me of that night
god laid me down into your rose garden of trust
and I was swept away
with nothin' left to say
some helpless fool
yeah I was lost in a swoon of peace
you're all I need to find
so when the time is right
come to me sweetly, come to me
come to me
love will lead us, alright
love will lead us, she will lead us
can you hear the dolphin's cry?
see the road rise up to meet us
it's in the air we breathe tonight
love will lead us, she will lead us

oh yeah, we meet again
it's like we never left
time in between was just a dream
did we leave this place?
this crazy fog surrounds me
you wrap your legs around me
all I can do to try and breathe
let me breathe so that I
so we can go together!

love will lead us, alright
love will lead us, she will lead us
can you hear the dolphin's cry?
see the road rise up to meet us
it's in the air we breathe tonight
love will lead us, she will lead us

Its almost if this song was written for you "Goddess Diana"

Testimonial 4:
Goddess Diana,
If you have not viewed the docu-drama "WHAT THE BLEEP, DOWN THE RABBIT HOLE" now is a perfect time! With this being my 1st ever Tantric Massage, or better yet first ever massage, I wasn't sure what to expect. But my visions of what I would receive was completed and superseded by yesterday evening's session. I would consider myself a novice and an intermediate student of eastern culture, and my knowledge was blown away by your website, so I was anxious up to our appointment. And, to experience my energy prior to arriving to your place one would have turned around and canceled the appointment...I'm glad I NEVER. Your keen sense of energy calmed me quickly. After our relaxation period/getting to know one another, the energy shift can be best described as the movie "What the Bleep down the Rabbit Hole" Dr. Yokomoto's experiment with water crystalline structures...changing molecules through words. His experiment froze vials of water from the same tap, labeling each differently: say one with love, one hate, one chemical waste, yada, yada, and then viewed each under a microscope. Each vial looked completely different, the nicer the words showing more beautiful visions of their crystalline make-up, and the more harsh words showing a destructive molecular structure. I guess what I'm getting at with this is, energy in this world is unseen so we are what we believe, so by me preparing myself to receive this wonderful energy truly paid off! The beauty of my visions while performing our deep breathing excerises were vivid beyond wordly terms!!! And, I believe it was in a large part due to the calming, unconditional loving environment that you present that made this experience BEAUTIFUL. During our close cuddling, and our massages - I could feel as we were truly one, sometimes as if your exhalation of air and my inhalation of that same air formed one Yin Yang! The purity of the oil, and scents throughout our enviroment was incredible -- to say the least!! Than comes the part of our sexual energy work....I'M COMPLETELY LOST FOR WORDS HERE! First off I totally didn't expect what was going to happen...complete Nirvana. You are a Tantric Goddess! I'll never look at energy the same again. This was precious, and I now know why eastern cultures truly say a woman's Yoni is SACRED; because I believe a man shall fall into a state of permanent bliss upon receipt of this gift. But a man must be prepared to receive this gift, as it is a TRULY SACRED gift!
You now have a student for MANY, MANY, MANY Moons to come!
Sukira, Sukira, Sukira, Sukira - Mucho Obrigado!

Yours Truly,
The African Rabbit
w/ white ears ;-)


Testimonial 5:
My session with Diana was a magical exploration of sensuality in a sacred environment. Why the word sacred? Well, I struggled with that word when I first saw it, not knowing exactly what it meant to me, until one day, weeks after my session with her, I finally understood it well enough for me: it was a sacred space because it was free of pressure and expectation that fill our everyday space.

I did not have to worry about what was right and wrong, or what was fair, as if sensuality were a type of commerce between two people--- a feeling, unfortunately, that I often have, and that has kept me entirely focused on pleasing my partners, without taking the time to experience pleasure for my own sake. I know so many men with the same story-- the pressure to please, the pressure to perform, the expectations of a partner, a sense of curious shame at our own desires!

But if space were all it were, it would not nearly be as unique. Beyond sacred space, I felt a sacred connection with Diana-- a connection likewise free of pressures and expectations. I never felt as if I was just another client, on the one hand, and I never felt that I was judged. For a rare instance, I felt I was actually seen as a whole being, neither good, nor bad, just complete.

The session was a slow descent into sensual surrender, a chance to open up, to feel my body as I'd never felt it, and to see my mind in a new light.

Since then, I know of a different way to communicate with sensuality that has changed my relationships. Made them more honest. Made them, perhaps, more sacred.

--Golden Opal of New York
Testimonial 6:
Dear Goddess Diana,
From the moment you opened the door, I felt very comfortable with you during my first visit. I tried to arrive to my session with you without expectations; but I was greatly surprised with how quickly your manner and conversation put me at ease. Within moments I felt like I was talking to an old friend. You are deeply sensitive and intuitive, seeing and knowing things about me without me having to tell you anything. Your touch was comforting and deeply relaxing which allowed my mind and body to open up in ways that, quite frankly, I had forgotten. Your compassion, warmth and caring lightened and lifted me to new levels and, surprisingly, brought out a laughter and joy that had long been hidden and buried in my soul. For that, if nothing else, I'd go back to see you again and again. My only regret is that this was a one time visit on a business trip. If I had known how fantastic our first session would be, I would have arranged multiple visits during my brief stay in New Orleans. I hope to be able to enjoy your healing touch again one day soon.

My love and deep appreciation,
Ginger Bread Man

Testimonial 7:
Late in January I had the privilege of having a session with Goddess Diana while she was visiting the DC area. It was quite a journey for me, as the timing was not the best. Everything in my personal life was making it difficult for me to get away and go through with the appointment.
It worked out quite well, though, because Diana apparently needed to rid herself of some negative energy. Another client had cancelled without much notice (twice he has done this according to her) and that was a bonus for me. Diana seemed to give me extra attention and time to relax for what was my first session. She turned that negative energy into positive energy for me.
As far as the session itself, I would have to agree with the other testimonials that I have read. She does put you at ease, as though she is a friend that you have known for years. The ceremonial bath, the breathing exercises and her touch really does heighten your senses. In fact, she may think I am crazy, but I swear I even had a better sense of smell and taste for several weeks afterwards. Although it was difficult for me to keep the appointment, Diana's touch and caring attitude made it worth while.
Mr. M from DC


Testimonial 8:
Dear Diana,

Last night I slept like a dog (seems appropriate)totally relaxed. This morning I'm still tingling all over, feel like I've had a bit of a workout.

Strangely enough I did drop around 3 Ibs on the scales, I do seem to retain water and the massage seemed to flush it out, side benefit perhaps?

My experience was very intense, you are certainly very skilled in your art and I can only imagine that further sessions and learning will only increase the intensity.

A great introduction to Tantra, I'll be back to experience more.

Many thanks,
Scottish Rabbit
Testimonial 9:
Hi Diana,
Thank you for sharing your space & your magic with me last night. I'm back home in NYC, still tingly. Not being familiar with the etiquette, I am not sure if it would have been appropriate to leave a tip, but I realized afterwards that I probably should have asked ; ) I would like to express my gratitude with more than words without somehow demeaning the beautiful experience. What might be the best way to do this?

It was clear to me that the path you have chosen through the city of New Orleans is a challenging one that will present more opportunities for frustration, than opportunities for development & connection, although the latter may have tremendous potential. I don't even know half the story, but I sensed enough to know that you are not someone who backs away from a good fight when there's one to be had, even if the risk is high; perhaps, especially, when the risk is high.


I almost wish that we had met by chance; you walking Troika, I with my camera. Without knowing anything of tantra or massage, I would have just as much loved to have just met and walked and talked, sought connection, two seekers among those who have stopped looking. Last night, I asked you what you saw when you looked at me and you said marshmallow, malleable, mushy. I've worked hard to take down some walls, to allow people to see that, and not just the bad ass motherfucker I need to be to get things done.

Thank you for seeing me; thank you for allowing me to see you.

Usually, when I feel this level of connection with someone, I believe we have been connected in past lives. In this life, or the next, you and I will continue to connect.

Yours
"The Golden Treasure to be Opened"

Testimonial 10:
A session with Diana is an adventure into where you ought to be able to go. We have potentials to tap into and Diana is the guide extraordinaire. Tantric practices are about developing your potential on many levels. Diana is truly a goddess to take you there.
For me she resonated with an understanding, and intuition that made the time seem of another world. It is not often that I meet and get to encounter anyone of this degree of skill, beauty, and warmth. She took me on a journey where she knew the terrain, the textures, and introduced me to an inner world rich with harmonics and passion in the most easy and natural way. She is at ease and extremely knowledgeable with her craft. This is an experience not to be missed. This is the real deal and that's really hard to find! Were it not for my strong need for confidentiality and privacy; I would send out an endorsement with my true name and number. What I can say is that I have been reading and learning about Tantra for quite a while and finding someone like Diana to actually go through these practices with is amazing.

Merman of New Orleans....

Testimonial 11:
Dear Goddess Diana,
I was very apprehensive and unsure what to expect at the beginning; but I found myself wanting to learn about tantra. I have heard about it for some time picking up a little knowledge here and there. But never having a tantra Goddess instruct me . After my divorce, I have been searching for a fulfillment in my relationships that I was not achieving neither as the giver or receiver. From the moment I called you for my session I was nervous not really knowing what to expect. I arrived and as I walked up to the door it was like reconnecting with a friend . You were warm and comforting. Having this experience with you has opened a new frontier on my journey of learning more about my deeper self. You shared the techniques of breathing control the power of touch, answered all my questions and made sure I was comfortable. In conclusion to anyone reading this testimonial; I recommend that you owe it to yourself to experience what only Diana a learned teacher of tantra can gently lead you through. I left looking forward to my next session.

Don
Testimonial 12:
"While on a recent trip to New Orleans, I came to the realization that some part of my life (maybe this is too deep) was not as complete as I would hope. I had heard of Tantra massage, but wouldn't have believed at the time that Goddess Diana and her mastery of Tantra would bring me a spiritual clarity that had obviously been missing for a long time.

I'm that typical guy who is too busy and too self-important to look for fulfilment beyond the Blackberry, the business lunches and the first-class travel to experience the true and often powerful joy of sharing the sensual energy of another human being. The journey that I shared with Goddess Diana was truly the most incredible experience of self-awareness I have every taken and she was very much my tantric guide and fellow explorer.

My time with Goddess Diana was very much a personal journey shared with a fast-made friend and companion who taught me how to explore my deepest energies; something I had never experienced before...in a life I thought was fulfilled.

When I explore Tantra massage again, I hope Goddess Diana will be my companion, guide and tantra coach."

Rhino


Testimonial 13:
It can be a little difficult for a guy to understand the real meaning of "Goddess worship". If you are a typical man like me, you may have good intentions about wanting to satisfy and emotionally connect with your woman. Unfortunately, the media has filled us full of misconceptions, half-truths and outright bad ideas about how to encounter the woman you love.

That' s where the Goddess Worship session with Goddess Diana is totally helpful. Really connecting with and pleasing your woman involves a variety of things. First, there is the intention – your real purpose that drives your energy. But it goes beyond intention. In the GW ceremony, you learn to enliven your woman slowly and compassionately, honoring each part of her while also connecting on an energetic level.

During our goddess worship ceremony Goddess Diana began that process with a sensual bath for the two of us to enjoy together. Apart from completely relaxing me and dispelling any nervousness I was feeling, it was also the first opportunity to learn to bring a kind of sacredness to my touch. Also, it was the beginning of learning how to connect on an energetic level. Diana led me into the happy state of worship. This included esoteric practices like chanting but also simple, obvious but powerful techniques like drying her off with a soft, fluffy towel. Early in the session, there was a sense learning and connecting.

Next we moved to the lessons on overall body touch. Naturally, as men we need to learn how not to simply grope or crudely grab at a woman's breasts or thighs. Diana led me through a lovely series of exercises and ways of touching that could sometimes be described as light massage and other times were explicit techniques for connecting the energy of the chakras. Although there is a serious foundation to the process, it's also fun, playful and warm. We used oils and other toys to help out (be sure to ask about the bunny mitt!).

After this long and loving lesson, we began to work with the intense energy centers, especially in the pelvis region. Goddess Diana gave me something that so many men need: A road map to the yoni and by extension, to a woman's bliss. Her patient, kind and detailed guidance hugely expanded my understanding of how to give pleasure with love and respect.

I'll take this knowledge into my future relationships and I know I'll be more patient, more respectful and ultimately just happier because of our time together. I can't say enough about how helpful the Goddess Worship session is. Take the time and find out for yourself.

Thanks again Goddess Diana,
DC Guy

Testimonial 14:
Thank you Diana for your teachings and most comfortable atmosphere you created for our tantric session. Over two days you took me on a journey of discovery, pleasure and learning. Thank you for allowing me to co-create this beautiful state of energetic exchange, for coaching me in receiving and in giving you a sacred yoni massage.

Yoni is the Sanskrit word that means "Divine Passage" or "Sacred Temple." You lovingly initiated me to the tantric ritual of the yoni massage with the intention to honnor this sacred part of the female body. You allowed me to feel the connection of the heart, body20and soul, free of intention to produce arousal.

Diana created a comfortable space for the ritual. We began the solo practice of grounding and centering ourselves so that we could fully commune. We achieved this by practicing a breathing meditation. We both got accustomed to each other¹s energies taking turn in spooning with each other, flesh to flesh, gazing into each other¹s eyes, feeling the warmth of our bodies, the texture and sensation, the scents of our skin, and the warmth of our breath in unison.

Goddess Diana will share with you her art, her teachings in a session you will treasure for a long time to come, remembering her gift to you.

In gratitude, thank you for the time you and I spent and for your selfless giving. If you are looking for an initiation into tantra, Goddess Diana will take you on an unforgettable journey of learning and discovery. This is tantra and not sexual intercourse. Do not confuse the mere sexual gratification of some encounters that abound on the Internet and this loving teaching of the ancient tantric ritual.

Namaste Goddess Diana,
Belgium Chocolate Bunny!


Testimonial 15:
Diana:
It was fear, than nerves, than apprehension and then I met yo u. Still very nervous and concerned you calmed me down with tender care and understanding. Your connection, with me, helped ease the fear and apprehension I felt. As our session continued I became more and more relaxed and accepting to your technique. Our discussion on feelings and getting to know one another helped take the edge off. Your kindness and attention to details left me unarmed and open to new sensations.

I look forward to your next visit to "my kind of town" and the opportunity to further explore Tantra.

Until then,
Felix the Kat

Testimonial 16:
Lady Diana-
Expressive beauty, heavenly atmosphere, calming attention are only a few of qualities that I experienced on my first visit in the realm of the tantric teachings. I began my journey by stumbling onto your website. I decided that to further educate myself in the world of tantric healings and found the journey to be both enlightening and informative. I sent my contact information to Diana and she promptly called me and put my mind at ease in a very few moments. She eliminated my fears and apprehensions with her wit and professionalism. As I began my session, Diana spoke with me and made me feel at ease with myself and also with her. I began with a light massage and moved into the Ceremonial Bathing. We became one spirit both body and soul. I learned how to focus my breathing and emotions to fully let my body and mind relax and heal. We then finished our session with the Traditional Tantric Healing ceremony which concluded with an out of body experience I didn't think anyone could experience. Diana took my soul and taught me how to focus my energies which takes you to another level that everyone should experience for themselves. I have never been around such a genuinely caring person that whose only goal is to guide and lead you to such physical and mental heights that leaves you both exhausted yet craving for more.
Diana, I am so glad you sent me the subliminal message, not to wait, but to conquer my inner fears and inhibitions and make my visit sooner than I planned on.
Anyone who has hesitations or reservations on contacting Diana, do yourself a favor, don't wait contact her now. You will never enjoy anything more in your life than you will this.
I eagerly anticipate my next visit real soon.

Chocolate Strawberry

Testimonial 17:
Dear Goddess Diana, The first experience with you on was a breath-taking trip into a new realm of sensuality. Your kind and gentle manner of caring came through with flying colors. Sometimes individuals regard California as the trend setting locale of sensuality; but you've proven that New Orleans reigns supreme in providing sensuality and caring and warmth with tremendous sensitivity and energy. I learned so much about taking a wonderful experience in massage to new heights through your giving nature while providing instruction about breathing during tantric massage. Your surroundings were warm and pleasant and the magnificent fragrance of incense and scented candles and music made the two hour experience a wonderful gift to the soul. The pace of the massage was perfect creating a sense of relaxed enjoyment without rushing. The healing nature of your hands brought a renewed sense of freedom to an individual who had endured a hard breakup of a relationship a couple of years ago. I thank you and offer my praises for a wonderful session. I will return to experience more of your kindness in the future.
Mountain Bear with a red collar! :-)


Testimonial 18:
Goddess Diana, The experience we shared on our full day retreat was incredible. I was very apprehensive and unsure what to expect at the beginning, as you probably remember. Your soothing words, oils and touch quickly and skillfully put me at ease. I learned so much during our time together. I learned how to share moments of pleasure with my goddess, in both giving and receiving physical attention. You gave me examples of ejaculation control techniques that I am practicing every day now. You were also able to answer all my questions as honestly and informatively as possible and let me know where I can find even more detailed information on certain subjects. You also showed me how to relax using breathing techniques and how to enjoy not just the taste of food, but its essence. All the lessons were amazing. I was very pleased with the full day retreat experience, as it gave us a relaxed, comfortable and unhurried learning environment to share everything you wanted to show me. I can not wait for the next opportunity I'll have to plan another retreat session with you.
Sincerely, Dave



Testimonial 19:
Goddess Diana, Thank you for tonight! Your touch was as though current was running through my entire body. You reached a deep part of my being and I had a native tongue rise from deep within me. I have never experienced sensory and pleasure like this before. This will have me searching inward for the meaning of all I experienced. At one point tonight when i looked at you i could no longer see, as my eyes had turned inward as though i was looking at myself from the inside out. The depth of love, enlightenment and warmth was overwhelming. The words of offer myself to you surprised even me. I had the vision of the lion and the lamb and waves of orgasmic pleasure flowing over me. You took me to the depths of the earth. This was a universal shift that will linger forever.

thank you,
Silence

Testimonial 20:
Dear Goddess Diana,From the moment you greeted me at your waiting door, I was filled immediately with a great feeling of true comfortable connection with you. Your pleasant , smiling, warm presence took over to give me such a true feeling of complete harmony with you.
I am very appreciative to you for the beautiful, neat, & sensual, surrounding you provide for your guests. The atmosphere you create for your students is perfect for their instruction and enjoyment. Everything is done to portray a feeling of learning overall and you concentrate and direct your student's attention to this end. The relaxation and enjoyment of your student is also handled with great skill, care, and compassion.
Which brings me to the bath session. I thought about this all the way home. I've mentioned to you about lack of enjoyment in my recent sex. WELL, I HAVE NEVER BEFORE experienced anything as wonderful and fulfilling as the lingam / prostate massage. You have such a calm, relaxed, skillfull, caring approach that I hardly realized where I was going. I needed to open my eyes periodically because the expression of true caring on your face added to my energy. I tried to hold back the orgasm and feel that if I could have delayed thru one or two more breaths that the ecstasy would have been even more tremendous ( How can that be ???)!!! That will be a goal for next time for I feel I will need that again and it would be terrific if it could be with you.
I feel so fulfilled that my desire today for an affair or one-nite-stand seems less and maybe I can hold off on that while my wife & I work things out.
In closing, I hope our paths cross again. I would look forward to spending more time with you.
Sincere thanks and best wishes,
Chuck from M
Testimonial 21:
My Dearest Godess Diana,
I am sitting back and reviewing in my minds eye the exciting and wonderful session I had with you last week. I can still vividly see eyerything from your impish smile to your elfyn wizardly ways. It felt like the "Lion sucums to the Elf", "and gladly". I have had several sessions with so-called Goddess but you are now my one true and only Goddess Diana. You have my mind soul, and loyalty. I will not see another. Your ability to read my mind and to allow me to experience what you knew I needed without me even saying a word was mind altering. I can tell you everything, open and honestly. I will enjoy many more Lion vs Elfyn encounters in the future. I would suggest to everyone to see you and experience what you have to offer. New Orleans needs to consider itself lucky to have you in its city.
Lion (Christopher)


Testimonial 22:
Dear Goddess Diana, Yet again you have surpassed yourself. You are the highlight of my trips to New Orleans.The experience is spiritual, sensual, erotic and relaxing, quite amazing. I am always welcomed and made to feel at home. The music and ambience helps make each session a total delight. The bathing session is one to be savored. I am very very glad that I took the plunge and arranged my initial tantric massage.....I can not wait for my next one.
Very Satisfied Wandering Soul

Testimonial 23:
Dearest Goddess Diana, It is hard to believe that I have been seeing and worshipping you for over four years now. It is most pleasing that our sessions are always fresh and different and I must say that our session today was one of the most enjoyable ever. The bath was playful and erotic and your firm but gentle healing touch was as relaxing as always. The breathing exercises were enlightening but what I enjoyed most was pleasuring you with my hands and mouth. You permitted me to freely explore your yoni with and your feel and taste and responsiveness were intoxicating. I am uplifted by your erotic charms and eagerly anticipating our next afternoon together.
Yours, G



Testimonial 24:
Dear Goddess Diana, You have been my dearest confidante, healer and divine goddess to me for 3 years. How can I begin to express to you how you have changed my consciousness and taken me to a new level of becoming a whole being. Our last session together was very special to me for you allowed me the pleasure of exploring your most precious gift your yoni. I have changed from being a man of cool intellect completely unaware of my own body to a man who sees myself as a God worthy of receiving the highest of pleasures. As a child brought up in a strictly Catholic household I was taught that sex and sensuality are unworthy subjects and separate from the spiritual. You my Goddess have taught me that there is indeed no separation from the sexual and the spiritual. I look forward to more sessions with you Diana. You are a gift and a blessing to know. I hope you will stay in New Orleans just a bit longer so I may continue to learn from you the Joys of becoming a multi orgasmic man and a better more giving lover to goddesses like yourself. Namaste my golden Angel!
Your Devoted student, Christopher


Testimonial 25:
Dearest Diana, I found myself lead to you by my higher power. I went to Diana for healing energy and body work. Recently I found myself in a transitional period, a 14 yr. relationship had come to an end. A recent loss of my father and a chronic battle with pain from a past accident, has made this a difficult time for me. Immediately after my first session with Diana I felt my burden lightened. My body rang with waves of energy. I felt 20 lbs. lighter, I was walking on air. Emotionally and physically I was renewed, my energy and stamina has risen giving me a fresh perspective with a positive out look for the journey I find myself on. Diana achieved this with her warm loving personality. I felt welcomed into her home, all apprehension dissolved immediately. Diana also had me forget my self-consciousness of my body, her intuitive way about her made it all irrelevant. I feel truly blessed to have found Diana.
Much Love Frank



Testimonial 26:
Dear Diana, It was my honor and pleasure to recently have my first tantric session with you in New Orleans. You may be a small person in stature, but you a very large heart. Your outward beauty was only outmatched by your inner self beauty in kindness, gentle touch, and your genuine caring attitude towards me and my needs. I was a little nervous coming into our session, and you put me at ease through every step with your every sense, even with your keen sense of humor.



Testimonial 27:
Diana, the time spent with you was worth more than I can say. You are a priceless commodity, and I am glad I had the good fortune to choose you as my Goddess. I will consider you my friend always, and am already looking forward to our next meeting.
Sincerely,
Jim
Testimonial 28:
Dear Goddess Diana, It had been a long time since I saw you last and I wonder why I waited so long. Once again, you provided a wonderful, relaxing and erotic session. Your playfulness and sense of humor immediately put me at ease, and began to work out all of my stress before you even put your hands on me. Your nurturing, yet practiced, touch is beyond compare. I have never had such an intense, yet sensual experience as your sacred spot massage. My entire being seemed caught up in a never-ending orgasmic experience. I cannot wait for our next encounter.
Yar

Testimonial 29:
Dear Goddess Diana,
My first session with you was simply incredible. From the moment you greeted me at your "golden" door I knew you were a special person. Your bright, airy home and intimate red session room set the perfect mood for our time together. You clearly have a lot of Tantric knowledge and experience, and this showed every time you touched me. Your hands are gifted, Diana, but you can also teach in a way that is subtle, fun, and not at all clinical. It's obvious that you have a good sense of humor and a playful nature. Your warm personality shines through in everything you do - you are beautiful on the outside, and you have real inner beauty as well. All of this combined for an amazing and intense session - the conclusion of my massage was perhaps the most powerful sensual experience I've had (and I've been around for more than a few years!). Before we met, I thought would the session we scheduled might be too long. In fact, the time flew by and it was over all too soon - now, I can't wait for our next time together! Thank you so much, Diana, and I hope to see you soon!


Testimonial 30:
Dear Goddess Diana,
I wanted to take a moment and let you know how wonderful my first experience with you was. I searched for a long, long time to find a Goddess that would allow me to be "me" and that had a "safe" Temple in which to be taught. You greeted me with warmth and compassion, recognizing my concerns, and immediately allowed me to feel at ease with you and with the surroundings. Your caring and soft ways along with your teaching have allowed me to begin to gain an understanding and to have a new start on this journey of life and its bliss. I anxiously await my next visit with you so that you can continue your teaching and raise my conscious level of all that is within me and all that you and life have to offer. You ARE the Goddess that I have searched for. Thank you Goddess Diana!!! I will treasure you always.
The Owl.
Testimonial 31:
Dearest Goddess Diana,
It's been two days since we were together, but I still have a hard time getting you or the wonderful session we had out of my mind. Now, I could go on from now until the end of time about how inviting you are, how lovely and welcoming the surroundings were, how pleasant and fitting the scents and music and other sensory delights you provide are. But I think, what you really would like to know, and what I think potential clients of yours also want to know, are about the sensations I felt during our moments together.
It's not easy to describe what is so sublime, so amazing, so breathtaking, in mere words, but I'll try. First, you should know that nothing would have been possible without your openness, your laughter, and your free spirit. You made me feel very secure and very trusting, right down to your taking me down the hallway to the bath with my eyes closed! :) That's not something I would have done with anyone less joyous and free than you. From the moment your hands met my body, I felt a sort of warming glow right at the points of contact, a glow that continued throughout the rest of the session. When we were bathing together, this glow suffused throughout my entire body as I was immersed in wonderfully hot water and held by you. The tension just flowed out of my limbs, but rather than floating away into the water, I felt it continually cycling back to the points where your hands touched me. It caused my entire body to hum with sensual energy.
When we moved from the bath to your massage table, my body continued to hum as you stroked me and manipulated me. I could feel energy flowing from you to me and I started to feel as if something powerful was gathering up inside me. As we breathed together, I began to experience a series of powerful orgasms deep within me. I was stripped of every vestige of self-consciousness as I felt us becoming, however briefly, two people in one, joined together in sensuality. This loss of myself in you wasn't at all frightening. On the contrary, it felt wonderfully liberating. I felt free, much freer than I have in a long time, as energy kept circulating throughout my entire body, and I kept rising and falling, rising and falling, with each orgasm. I felt like a wave that keeps cresting but never actually breaks on the shore. The tension was not frustrating, not unbearable, as any man who finds himself unable to ejaculate might under normal circumstances - your hands embraced me and held the energy inside me. It was the most intense feeling I've ever experienced.
When it was over, when I finally found myself, I could still feel my body humming, and buzzing, alive with the energy that you'd kept from escaping me. I felt beautifully wrung-out - not tired with fatigue but full of the sense of well-being one gets after intense exercise. I think I'm still humming, somewhere deep inside. As you said when we had finished, "That's tantra." And so it is.
Diana, words fail me when trying to describe how incredible you are. I might just as well try to put into words the deep beauty of a sunrise. You are a gift to me, and to everyone who knows you. Thank you, thank you a thousand times over, for giving me something of yourself and for letting me share myself with you.
Love always, my "Marie",
Your Dauphin

Testimonial 32:
Dear Goddess Diana ;
I wanted to take a moment out and express my profound thanks and gratitude for our meeting this week. When I first contacted you I was quite nervous as this would be my first experience in Tantra, but after we spoke on the phone I knew that you were a person that I could open up to and guide me on my first steps on a new path. When I arrived I felt so welcomed by you and your roommates, big puppy and big kitty, it felt that I was among old friends. Your gentle guidance and soothing conversation really put me at ease and ready to absorb the new experience that you were about to take me to. Your sense of humor was fantastic and I think that it really was a wonderful bonus to an already wonderful experience. When you saw that I wasn't grasping the breathing techniques right away, I loved the way you coached me to howl at the moon in order to exhale better. When we both were howling and big puppy joined in, it was a true connection to our animal spirits as well as a great laugh. I thank you again for your warm and loving touch, unhurried, relaxing way and wonderful sense of humor. You rejuvenated me and gave me a new set of eyes to look at the world and I am greatly in your debt. I look forward eagerly to the next time that we can share. You are a true gift.
Your grateful student;
Felix the Cat

Testimonial 33:
Dearest Diana,
I wanted to thank you so much again for such a wonderful morning. I really felt renewed, both during and after the session, and I've thought of little else but you the whole day. Thanks also for putting me at ease by being so funny and playful! I especially loved the sensation of your breasts and your hair passing gently over my skin. And at the end, the intimacy of our breathing in near-unison was just indescribably wonderful.
I don't know why I bothered to bring you a book of poetry- the real poetry was in the deep blue of your eyes, and the grace of your hands, and the loveliness of your laughter.
I only have two regrets - One, my natural shyness kept my eyes from dwelling too much on just how beautiful your body is (although I got many a good glimpse! :), and Two, you did so much for me and I didn't have the opportunity to please you. Hopefully I can rectify both those mistakes - I'd like to see you again, sometime in mid-May, if that's OK. When I do, I would appreciate the chance to learn how to pleasure you through Goddess Worship, and I would dearly love the chance to bathe with you.
Have a great remainder of the weekend. I will be in touch with you about times and dates when I know my schedule a little better.
Be well, Diana.
Satyr on a Mission

Testimonial 34:
Dear goddess Diana,
Thank you so much for the amazing time we spent together. I have been interested in tantra for years but have found it difficult to find someone who I trusted to take it seriously. I knew immediately when I met you that you were the teacher who would guide me to my destination of sacred sexuality. Your kindness, patience, knowledge and compassion made the afternoon we spent together extraordinary. I was so immersed in the experience that time seemed to stop.
I especially enjoyed the nurturing bath and the male sacred spot massage took me to a place of ultimate bliss. The hours spent caressing and touching each other was magical. Thank you for teaching me the art of the yoni massage. One of my intentions when I sought you was to learn how to become a better lover. Your instruction was wonderful and I look forward to sharing it with someone special in the future.
Thanks also for going to the French restaurant with me after our session. I appreciated the time to get to know you and to enjoy the sensuality of sharing a meal together.
I look forward to our next session. Thank you again.
Paul
Testimonial 35:
Dear Diana,
I was very nervous and apprehensive about our appointment. The entire day prior to our evening session I felt overwhelmed with negative energy and whispering from my inter self. At times there were a relentless multitude of thoughts that kept flying into my mind, attempting to keep me away from attending our session. In fact while I was driving to your location, I nearly turned around and cancelled. From our previous conversation and your advice, I am glad that that I did some additional research reading and learning about Reiki and Tantra. The information was very helpful and I feel that it had me somewhat prepared for our session, I recall reading that negative thoughts could occur prior to a session and that dealing with them is part of the cleansing. I had to overcome these negative forces, and by eliminating them from myself, I could begin healing. I was able to use inter strength to overcome these negative thoughts, and I feel that by doing so I became more open to your healing power.
When I arrived at your location, it was very comforting for me to finally meet you. I recall how you greeted me with your smile; pleasant humor and warmth that immediately put me at ease. When I walked in it was like a huge load was lifted off my shoulders. The peace and ease that I felt is hard to describe. I will not forget how we began our session with your blessing of the water and how it tasted so sweet and pleasant. The instructions you gave me on proper breathing immediately helped me to relax and eliminate a lot of the stress that existed in my lower back. There were times during our exercises where, with my eyes closed, I could see beautiful colors, sparks and flashes of light as I concentrated on forcing energy and breathing throughout my body. The entire session went on a little longer then I think either of us expected, as the lessons on proper breathing did take me some time to learn. I left with a renewed energy and feeling that I now have some more tools that I can easily use to really eliminate the stresses of everyday life. I feel that I can now implement these simple deep breathing exercises to gain improved health. Thank you for being so patient with me during our session.
K. J.

Testimonial 36:
I recently saw Diana's website on a search for Tantra yoga here in Chicago and it caught my eye. I have had a passing interest in Tantra for a long time, and something about her ad intrigued me. I saw it. I thought about her. I read other things about Tantra. Finally I decided to see her.

I have been to many other types of sessions in the past and usually walk away disappointed. That disappointment is almost an accepted way of operating. My fear became "What if she is the real thing?"
Diana is the real deal.

I talked to her on the phone a couple of times and we set up a time for us to meet. I wanted a longer session so we decided on 2-3 hours. When I got to her apartment I called her, but she wasn't there. She was around the corner getting gourmet chocolates for our time together. I had brought some of my own so we had a real chocolate feast. But that sensitivity is characteristic of how she conducts herself. I felt very cared for and appreciated. She didn't talk to me like a client, but like a friend. We were never rushed. She always explained what she was doing. When she had finished working on my energy which she calls sacred, sensual energy it was my turn to focus and enjoy her sacred energy and so she spent her time explaining about goddess energy and touching with focus, intent and love. We each respectively took turns exploring each others sensuality and unique sensitivities differentiating between male to female. When it was finally time to bring things to a "pinnacle"the energy was shooting up my spine and out through the top of my head!

My session was fantastic and I will go back. I am just glad that she has extended her stay here in Chicago so that I can see her again. I highly recommend seeing Diana in order to get a taste of what Tantra is all about.
Raven of Chicago

Testimonial 37:
Dear Goddess,

I had only known of Tantric massage through a brief study years before our session, and never really understood if it had any basis in reality. With my limited understanding of chakras, pressure points and reiki I knew there must be some validity to the benefits I had read. Unfortunately, after a search on the Internet for teachers or practitioners, I found far too many who claimed to be authentic, but, based on their ads and brief phone conversations, these people were not what they claimed to be.

Your site and eventually meeting you assured me of your authenticity and I was more than pleased with the experience and results. Energized, and feeling much more focused than I had prior to our session, I can say with convection I am more than convinced of the benefits of tantric massage and will certainly recommend your services to anyone in need of an energy or spiritual readjustment.

Thank you for an amazing experience and for taking the time to teach me so much during our session.

TW
Testimonial 38:
Dearest Diana,
It was so much fun being in touch with you. Thank you for your dedication, your patience and your trust. I think it was exceptional how close we were given the first time we met. Thank you, thank you, thank you – I hope, we'll meet again,
S.

Testimonial 39:
I have been a customer of Diana's for years. I started receiving massages from her 11 years ago and have regularly saw her during her transition into the tantric arts. I had not seen Diana for a few years until recently when we had a chance to reconnect. The experience was amazing.

First of all, the last four years that I have not seen her really didn't matter as she welcomed back into her home. One of things that made me a regular client in the first place was the comfort level that I had with her. We took a few minutes to catch up and have a few laughs and I immediately was at ease and ready to start the session.

The session and overall experience was fantastic. I was amazed at how much she has learned and has to offer since the last time I saw her. In a matter of a few minutes I was completely grounded as we connected through the various breathing exercises. Her approach was much more interactive then I remembered and I could feel our energy unite as we practiced our breathing together. I have been to several tantric providers over the years but I never felt a connection quite like this. It was wonderful to feel so at ease and it afforded me the opportunity to truly let myself go and surrender. I felt every ounce of tension and stress release from my body and walked out of there feeling invigorated. It was incredible.
Bob of Oak Park

Testimonial 40:
Having had a substantial interest in Tantra for many years, and having visited as a client with several Goddesses in several states (New York, Maryland, District of Columbia, Florida, Georgia, New Orleans, California), most often with great disappointment, I was not expecting my time with Goddess Diana to be all that different than it had been in most of these other occasions. I had read her very interesting Internet web site several times, including the many very laudatory tributes to her from former clients, and I had looked carefully at her many gallery pictures. But, this was a totally different experience from all the others. Not only does Diana really know and understand the philosophy and practice of Tantra, she knows how to teach these things in a warm and supportive way. She is totally non-judgmental in her discussion of sexual history or capacities, but she offers ideas for how to enjoy the physical nearness with another in a way few men ever have a chance to observe or learn from a woman. Her emphasis on touch, breathing techniques, eye gazing, etc. were what I expected from reading her web pages, but as she introduced, demonstrated and then reinforced these ideas, I came to see that there was a very thoughtful and purposeful "method" in her approach, one that could lead to a sound basis for further work in this direction with one's significant other.
Diana is totally serious about what she does, and never strays far from the essential message of her craft, but along the way, she envelops one in a secure, warm and loving relationship that is comforting, reassuring, relaxing and, to be sure, a lot of fun. It was an evening that will be long remembered and the basis for many a dream offering much enjoyment beyond the seemingly short time (five hours or so) with her on this particular evening. Life is way too short, and one has to be grateful for those all-too-rare moments when one feels completely at ease, learning and loving in a most pleasant way with a truly beautiful human being.
SouthernJazzMan
Testimonial 41:
Dear goddess Diana.
A brief reflection of our session.
You certainly have many talents in abundance.
I enjoyed our get acquainted meeting beforehand.
It was refreshing to see that we had many of common traits.
Our Tantric session, was most enlightening, and went to places I have not been to before.
The breathing session was memorable, in that I learned to 'get in tune to you', and myself at the same time. As we moved into the Reiki part, I learned to relax, not to mention the loons, in the background, reminded me of tranquil lakes and gentle cool breezes.
The bodywork was at times electrifying, with your feather touching, and deep massages.
At times I felt some pain in certain areas, and you found ways to remove them.The last part, I discovered an area of my being, that reflected past memories of uncomfortable situations, but over all, it was very pleasure able, and, I would recommend a visit to your temple to any one, and discover for yourselves,a new level of enlightenment, and pleasure, in a loving atmosphere. I would recommend that you experience a session, for yourself.
I look forward to our next encounter for new discoveries, within our sexual being.
In Love Rich Namaste!

Testimonial 42:
Goddess Diana,
I had an incredible learning experience at our session this past weekend when you visited Chicago. I have been practicing the breathing exercises you taught me and it does open up my heart and allows me to release chest pressure allowing me to breathe deeper through my panic attacks. I still have a way to go to completely clear that block but now I can practice that breathe on a regular basis.

I have a feeling you will excel at your craft as a healer you have a very strong energy; I sensed it and it helped me so I thank you for that.
I appreciate the informative links you sent me to other Reiki healers. I have tried a few in my past but did not feel much of anything at all; but I sensed you had a very connected and strong healing energy!
I am still processing a lot of energy that was moved around during our session and I mentioned you to my husband but I will work on that aspect of our relationship a little later down the road as he is still fearful to try couples coaching.

Thank you Diana for our time together and I send you love,

Deanna Lopez Chicago, Illinois

Testimonial 43:
Dear Goddess Diana,
I am writing to thank you for a wonderful tantra healing session. I have been struggling on opening up my heart and my passion and it was extremely hard for me to work with someone in this area. I was feeling scared, nervous, anxious of what to expect. But I know it was something I needed to have the courage to do in order to grow, feel free, enjoy life and be all that I am to be. You were so understanding and you made me feel so comfortable and safe that I really appreciate it. You have an incredible energy to heal. I am very grateful for what you taught me, how to breathe into my heart and breathe it out with power that make my heart open and release the pain I felt. I was able to finally breath. It was incredible how my body was shaking and feeling cold and numbed, that you made me understand the blocks I still hold in my body.
Being this my first private session working with someone, you sure put me at ease and made me feel comfortable.
I will continue with the exercises you taught me and I appreciate you being there for me.
Many blessings and prosperity,
SG
Testimonial 44:
Goddess Diana,
I really enjoyed our conversation yesterday! I treasure the moments in my life when I can really connect with others. I find myself becoming increasingly more intolerant of idle chit chat, news weather sports conversations. I guess I have become spoiled from being allowed in to the most intimate and private moments in my clients lives all the time. Speaking to you felt effortless, easy and real. I felt comfortable, open and unguarded. I especially appreciate your candor. Boundaries are so important in any relationship. As we go forward, in whatever manifestation we choose to cultivate a connection, I want to give you full permission to be completely honest with me at all times. The most important relationships in my life are with those who are willing to give me their raw unedited feedback, good bad or otherwise in between. These are the people I trust and respect most. They are the people who care enough about me to allow me the consequences of my choice and behavior which always provides the richest opportunity for my own personal growth. I promise I will, in return, give you the same respect and always tell you my truth.
I am enamored with your client stories and so appreciate your willingness to recant them with me. They are so similar to my stories with clients that I feel a kindred spirit with you already. I laughed for quite a while after our call. I'm sure we could swap stories for days and not even come close to covering the depth of our experiences in our professions. I am eager to learn about you. My belief is we have always known each other throughout all time and space. I believe that is why it is so easy for me to be instantly open and unguarded when we find each other again. I truly felt like we just picked up where we left off last when we spoke "for the first time". I know there are others among us who continue to dedicate our energies and passion as Soldiers For Love and when we are rejoined we can focus collectively to protect and grow positive loving energy. I feel an urgency to affirm my commitment, in thought and deed, to constantly and consciously choose love over fear and to carry the message to those who suffer. We have cycled in to a time of overwhelming fear domination socially. There is great need to let our love light shine bright and carry out our affairs with high visibility in modeling love and abundance.
I have known this obligation and responsibility as far back as I can remember and passionately embrace it now more than ever. I am so honored and grateful for the gift of you in my life. I pledge no particular attachment to outcome as we go forward, but rather to be as fully present in the moment whenever we are together, and to open my heart to you as I believe you have much to teach me.
I have included some FYI info about Savannah and some of my recent photos as I explore this lovely city. Savannah has a powerful positive energy and an abundance of very very old souls and spirits. There is much to learn here, much to cultivate, and much to just experience and enjoy. I look forward to meeting you and hope you feel the same about meeting me. I think we could get into a lot of trouble together.......LOL. Please feel free to contact me at will.
With fondest regard,
Black Mojo Magic Panther of Savannah

Testimonial 45:

Goddess Diana,

Although we had never met before, I immediately felt as if was in the company of a friend of many years. Often we meet those who never let down the veil of their true selves and don't quite leave us comfortable enough to do so, either. From the first moment we saw each other, it was clear we would connect as our true selves - that, in itself, was reason enough to meet. Your familiarity, your wonderful sense of humour, and lack of any pretense are disarming. But wait, there's more....

The intimacy we shared for many hours (we lost track of all time, didn't we?) reminded me what we forget all too often. True sexuality goes far beyond the sex act itself or the organs involved in intercourse. You arouse all of the senses! You bring every inch of my body and every ounce of my soul together in an orchestra of the sensual. And you share your most sensual self & body in the experience.

For all of this, I am forever grateful. I so look forward to our next chance to meet...

Fred


Click Here to Contact Diana for Chicago Tantra Massage
Phone: 312.339.7707 (mobile)