Etiquette for the Optimal Tantra Experience
Dear potential new Guest, due to the large numbers of calls I receive, I felt it necessary to include this index page to help you understand how to make a good connection with me initially.
I do know how "awkward" it can be to reach out to a complete stranger you find on the internet. New guests might be fearful or have misconceptions about the nature or definition of Tantra. After reading the contents of my site you may still be confused about what i am offering or you might be genuinely shy. You are welcome to engage in a thirty minute question and answer over the phone with me but I will charge you a fee for my time.
My site is extremely informative in fact the testimonials section will give you a very graphic idea of what I can offer you. If however you are still in doubt you are encouraged to arrange a private and in depth phone conversation with me for the fee of $50 for a full thirty minutes. I am happy to answer your questions but I will not spend my time with anyone explaining in a graphic nature what we will be doing on the phone for FREE. My website is very detailed and I am happy to hear from you only if you are prepared to hire me for your first tantra session or only if you are prepared for the simple verification process before I receive you as a new guest.
All new Guests are expected to provide me with a real legal name, age range and occupation. I am not comfortable working with anyone who provides me with an "alias". All your information will be kept private and I will never share your personal information with anyone but I do need to know who you are before we meet in person. If you have met with me before in the past feel free to remind me of who you are again and if you send me a photograph that will definitely jar my memory. I want this process to be seamless, and your cooperation and willingness to share yourself with me will make me feel more comfortable about seeing you either for the first time or for a repeat session.
I am always polite and I work best with people who respect me as a good friend or confidante. If I feel a lack of concern or brusk tone in your voice, I might not wish to see you, especially if you are awkward and nervous on the phone when you communicate with me. I suggest you be yourself and help me understand what your goals are for our shared time together even if your only goal is relaxation therapy. Introduce yourself to me and If we have a bad connection on the phone where we are both in an area of bad reception please do not be aggravated with me or frustrated if I ask you to repeat yourself twice. I know cell phones are not perfect and I'd love to be able to see you and answer your "brief" concerns over the phone. If you honestly think you have too many questions for me then be honest with yourself and hire me for a thirty minute conversation before you commit to seeing me for the first time.
I would prefer several hours notice if you would like a late evening session with me. I try and keep myself available for scheduling sessions between the hours of 10am till midnight but this does not mean I want to accept your call at 10 pm or later. If you are seeking an evening session please call me between the hours of 10 am till 9pm. Do not assume I am available at YOUR beck and call. You may come across one of my ads online late at night at the very last minute impulsively but I may not be able to receive you on your "whim". Treat me like a professional and give me a few hours notice if you want a late evening session. I can work with your late schedule but I need to be prepared to receive you for a late night session. If you know you need a session with me early in the morning then please call me the day before so I am ready for you before my normal business hours.
I have the right to refuse any caller who I do not feel a good connection with. If you seem brusk, inebriated, irritated, or otherwise rude I may not wish to see you. I am always willing to work with your schedule as long as you give me adequate notice. If this is your very first time calling me and I do not know you personally I will not answer your text messages or answer your questions by text ever. Text messages are reserved for clients who I already recognize as being part of my contacts list of known guests. I will delete all your text messages to me unless I already know you and unless you introduce yourself to me so I know who you are. Text messages do not take the place of a good email or a good phone conversation. Please only contact me by email at [email protected] or [email protected] and call me directly on my cell phone at 312-339-7707 when you are ready to schedule your session with me.
If you are a couple seeking Couples Tantra, contact me by email first and give me as much information about the two of you as you possibly can. Tell me what your goals are and let me know what days and times suit your schedules. I require a small deposit for all new couples who are visiting me -- no exceptions. I need at least a full 24 hours notice for all couples Tantra sessions and need both of you to be prepared to commit to a full three hour session or longer. Do not expect me to shorten your first session with me but if you have seen me at least once before we can condense our second session to a full 2 hours.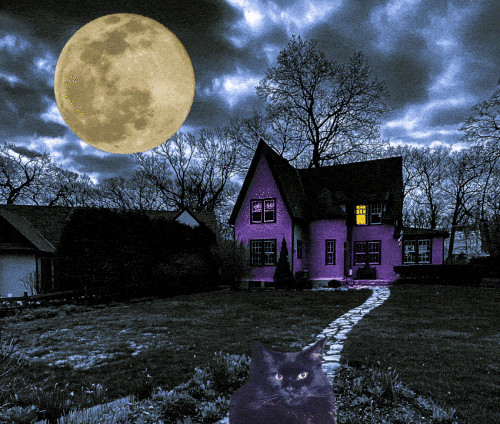 Gender and Races
I cordially welcome all gender fluid people to my Tantra Services whether you are a same sex couple or you identify as both masculine or feminine or in transition. All races are accepted to receive my services the only requirement I have is that I feel safe so all new guests or old guests may verify who they are using their real legal name and treat me with the kindness and respect that I will give to you whether you call me directly over the phone or decide to email. If I have seen you before I again must remind you I would love it if you would email me your photograph and legal name and occupation so I can remember you as our safety and discretion will always be foremost in my mind. My only requirement is that you are polite and courteous to me on the phone or by email during our initial contact. The only people I refuse to see are individuals I can not even carry out a good conversation with. All polite, educated, caring and thoughtful beings of any race or gender is always welcomed to try one of my Tantra Ceremonies.
I would also like to include boundaries as a subject matter of importance for both you and me. Tantra is about establishing healthy, positive boundaries and being able to communicate your goals and boundaries in a healthy, positive and loving way. I never want you to feel violated in any way during our shared time together. If you have never met me before you are welcome to send me an email with a list of your goals and healthy boundaries. Let me know what you feel safe exploring and please let me know what your limits are. If you were violated, raped or molested please let me know this important information. The very last thing I wish to do is make you feel unsafe or frightened. Tell me what your limitations are and let me know again when you meet me for the first time in person.
I myself have boundaries that I will share with you now. I am not an Escort service but I do consider myself to be a Muse and a companion. I do not feel comfortable being expected to engage in sexual intercourse with any of my clients. I am an educator, a friend, a professional tantra massage therapist and a Reiki master but I do not wish to engage in intercourse during my tantra ceremonies under any circumstance. When you agree to hire me for the first or second or fifth time you are contracting my healing services solely for your pleasure or education but not as your Sacred Prostitute. Do not expect me to bend these rules for you. I also do not feel comfortable working with you if you are under the influence of drugs or alcohol. If you are inebriated chances are you won't remember much about our session and it will be a complete waste of your money. Treat me with respect and make sure to give me adequate notice if you want to see me. If you are too drunk for the session I may decide not to work with you at all until you are sober at a future date and time. Our shared ceremony is sacred and I myself will be prepared to be clear headed and lively enough to give you the attention you deserve so I expect the same etiquette from you.
If you are seeking a half day or full day of Tantra with me please give me a full 24 hours notice so I can prepare a very elegant ceremony you will find memorable. I require a small deposit for half day and full day Tantra ceremonies and if you have a true emergency please give me as much notice as you can and your deposit will be used for a future session. I do understand that sometimes medical or family emergencies can prevent you from seeing me so you are welcome to rebook for a future session without any drama. If however it is your first time seeing me and you cancel an hour before our session you will be expected to pay for a future session in FULL before we establish trust.
Overnight Stays are Possible for night owls like you and me:
I am always available to help you achieve a well thought out Tantra Escape and my fees for an overnight stay are 1600 which covers an exclusive overnight stay package with foods you wish for me to stock up on ahead of time and a very posh setting for our overnight Tantra Ceremony. My rate for this overnight stay is not up for negotiation under any conditions and you will be able to modify the time we begin our session if there is a delay in your schedule. A deposit for an overnight stay is required before our evening together and you are welcome to pay me the remainder once you arrive. My rates reflect the time, energy, and creativity I put forth to make our overnight stay a memorable one so please do not ask me graphic or explicit questions via text, phone or email or I will not be able to accept you as a new Guest.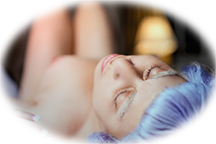 POSITIVE AFFIRMATIONS and PRAISE for the Goddess
If you have enjoyed our shared time together please provide me with a paragraph or two in a private email to me at [email protected] or [email protected] You can provide me with an alias you wish for me to use and naturally I will keep your legal name a mystery as I will never betray your confidence ever on my public website. I can always use wonderful new reviews and testimonials on my testimonials section and I will only use the name you have provided at the end of your review. If you feel moved I would especially love it if you referred me to your close personal friends or business coworkers and you are welcome to write me a review on TER or any review board. If you were not especially pleased with our time together I would prefer if you would share that feedback with me in private by email so that I can improve my performance and see what I am doing wrong but please refrain from airing your grievances in a public forum I'd rather receive these messages from you in private just like I would never place your real name in a public setting If I were unhappy with an event.
GIFTING MAKES ME FEEL APPRECIATED AND LOVED
I never expect gifts from you but in the event you wish to surprise me with something special and it's a gift from your heart I would love to list my favorite items to receive:
Gift Certificates: Free People, Verizon Wireless, Sephora, AMC movie theaters, Top Shop, and Agent Provacateur a lingerie boutique in Chicago and New York.
Scent: I love organic essential oils so you may indulge me with pure essential Vanilla oils, Lavender oil, Bergamot oil, chocolate oil or pure organic coffee essential oils.
Computer: I am in dire need of a new laptop as my apple computer here is out of date and I would love to add new features which I can not do with my current laptop from 2008 :)
Edibles and Perishables I love a good dessert wine such as Moscato or Sauterne. My favorite chocolates are from Leonidas, Teuscher and La Maison du Chocolat. My most favorite flowers to receive are roses or any purple flower you can find such as a french tulip
I hope all your questions have been answered after reading these brief paragraphs. I enjoy meeting new guests and I love it when I hear from old clients from my past. I want you to feel completely safe and loved during all of our shared ceremonies and I truly want to keep our phone interactions just as positive, professional and loving.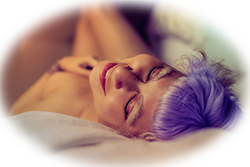 Namaste, Goddess Diana of www.tantrabutterfly.com and www.goddessdianatantrabutterfly.com
Goddess Diana of www.tantrabutterfly.com Sensual Healer honoring Individuals seeking a Sensual and Sacred Journey and Couples who seek intimacy and understanding Certified Therapist, Energy worker and Tantric Educator A Specialist in Unconditional Love* Journey with me Cellular Contact : 312-339-7707
Phone: 312.339.7707 (mobile)