Tantric Massage and Tantric teachings in New Orleans

I invite you to my Sacred Temple here in New Orleans to heal, revitalize, meditate and reconnect your energies. As your tantric teacher and Goddess I will graciously host you here and prepare your body for deep healing, spiritual upliftment and the potential to create space in your life for deeper enrichment and growth. Tantric massage will not only trigger you on a physical level but it can open up your energy body and retrain you into being in the moment.

Tantric massage is a conscious heart opening skill that involves breathing, eye gazing, sound healing with chanting (mantras) energetic gestures with the hands (mudras) and geomentric symbols we focus on known as yantras. Tantric massage is very akin to yoga in that we rely upon the breathe to consciously awaken our chakra bodies and train ourselves to send our sexual energies from the lower base chakras with conscious breathing into our higher chakra bodies such as our third eye and our higher crown chakra. You will learn creative visualization techniques during your study of tantric massage and how each chakra represents a specific symbol or yantra that will amplify and heal that particular chakra. The study of tantric massage will allow you to become a sexual magician and you will be able to recycle your own sexual energies for your own personal enrichment. You may find yourself sipping in the Beauty of this Earth rather than "devouring" it in greedy bites.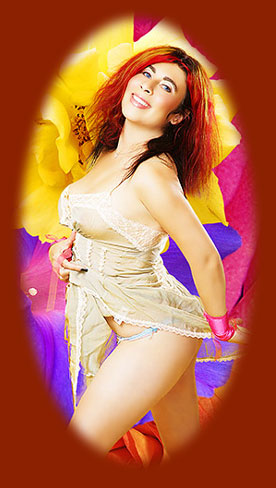 You are welcome here as my personal guest and friend or you may invite a few close intimate friends and I can teach you one on one or a group of three couples the beginning elements of Tantra. You may also sponsor me for a nominal fee which will include my lodging, airfare and small seminar fee. These sessions will be held with humor, love and attention to detail. I am a patient teacher here to teach you the fundamentals of tantric wisdom and tantric massage. During these sessions you may decide to indulge yourself in my caring and healing touch or you may wish to learn more about the theory of Tantra and a bit about the chakra system.
There may be a reason you are drawn to Tantra and the art of conscious heart activation. Perhaps you are going through some wonderful changes and are experiencing a shift in your body or your thoughts. Perhaps you have lost that playful, childish side of yourself and you need to reconnect to your joy. I can co create a day or a tantric weekend with you and challenge your mind or restore harmony in your life.
If you are a group I would suggest a group of no more than three couples so we can share a space more intimately and I would then be able to give your group more sacred and individualized attention. I can teach your group some wonderful techniques on healing and erotic touch; how to honor Shakti energy, female sacred spot massage, and how to sexually and emotionally heal your man. I am comfortable working with same sex groups man to man or women with women. These retreats will include live demonstrations and supervised practice so you can leave my retreat feeling confident that you have mastered the art of tantric massage.
My fees will be modest for a group of three and I am flexible about traveling to your city as long as I am given adequate notice.
Individuals who seek my private coaching may host me in their home but you will be required to visit me here in New Orleans or at least hire me for one tantric healing in your city prior to scheduling a weekend retreat with me. It is important we feel comfortable with each other prior to making this type of commitment!
My main goal during these weekend retreats is your enlightenment and to reintroduce pleasure and play in your life. Sometimes it may be possible to trigger a Kundalini awakening during our session as chakras will awaken and your energy will have the intensified electrical impulses surging from your lower chakra system to your higher chakras. Kundalini awakenings can increase your perception and awaken latent channels of energy literally transforming your physical body and opening up new sensory awareness that have been dormant in your mind.
I am a highly trained practicing tantrika and I can consciously and safely guide you through this kundalini journey should your shakti energies be thusly awakened.
It is best to come to these retreats without expectations of our time together or expectations of yourself. Our goal is to teach you how to be present in the moment and to awaken and shake up your shiva energy or your shakti energy. You do not have to be a "yogi' to appreciate these sessions; you simply have to be willing to "play" and open your mind to the potential to touch with consciousness and love yourself unconditionally. I will be your mentor, your guide but NOT your guru. I intend to learn from you just as much as you will learn from me. I consider myself to be a "beginner" on this path and I learn from my students each day the art of patience and touch. If I can heal you in some way or affect a change in your life or your sensual being then I have achieved my goal.

If you feel drawn to a weekend retreat with me please send me information about yourself via my personal email address [email protected] and tell me about yourself, your desires and your knowledge if any about tantric yoga.

You need not have any background in tantric massage or yoga but you must include as much information about you and your interest in tantric healing. I suggest you take small steps before making such a commitment such as seeking a mini session first; and then if I have affected your life and opened your heart you may take that next step and include your partner or your friends for a group retreat. You may take private classes from me one on one or escape with me on a pleasure vacation and indulge all your senses with me as your tantric healer and partner.
If you are simply contacting me because you are seeking a sacred intimate and partner to share your upcoming vacation or weekend holiday I will be present for you and inspire passion in your being as your Muse, confidante and Goddess.
Namaste,
Goddess Diana of New Orleans