Couples coaching and Sacred bodywork

Couples, during our ceremony I invite you to join me in the timelessness of tantric shamanism. All three of us will comingle our unique energies and learn the art of Just "being" letting all our cares go as I teach you the fundamentals of Yoga breathe work and holding sacred space and forgiveness for your partner. I will teach the both of you how to send and transmute unconditional love and healing from your heart and hands into your lover's most intimate places of wounding, hurt, shame and deep joy.

Our time together will be spent in a place of healing and reverance and we can use this time as you wish. It can be a time of quiet meditative discussion and connecting or we can each take turns learning the sacred art of being "giver" and "receiver".

I can teach the two of you Beloveds special practices that will allow you to be the perfect, compassionate lover to your mate. Some examples of these practices are aura massage, Heart to Hand breath, spoon breathing, chanting, and traditional effluerage strokes that will bring your partner to a sense of deep peace and complete trust.

I will spend our time together teaching you both the art of energy sensing and nurturing the senses in tenderness.

I would consider our time together a sacred journey that will enable the two of you to grow as healers to each other.
I consider myself to be a very intuitive and compassionate teacher and I would ask the two of you to refrain from any activities in my prescense that would lead to Kama Sutric Sex. If after our time together my sessions enabled the two of you to be more tender and passionate together that would be a blessing. If our time together ignited a spark of deep love and exploration I would ask that you hold that dear sacred space in your hearts and share that passion with eachother in the sanctity and privacy of your own home after we have concluded our special time together. I do not consider myself to be merely a "fluffer", I am a deeply respectful and nurturing soul, a student just like you but I would not wish to be present during any Kama Sutric explorations while we share sacred tantric space together.

There will be moments during our time together when I will ask for your help as we work on your partner's sensual energies and I would teach you four handed massage and kundalini massage so you can take these practices home with you to begin your own unique Tantric Journies.

Please understand I am not a sex worker. I am primarily a healer, a teacher and an empath here to facilitate a major opportunity for your personal intimate growth and I would not be able to provide tantric sex during our sacred time together nor would I feel comfortable teaching you sexual positions or any practices that were too explicit. We would all be nude in a state of comfortable undress or you may even bring saris and light robes to our ceremony if that made you more relaxed. Our time together would be a celebration of the mind, soul, and physical pleasures with conscious heart connection.

Namaste,
Goddess Diana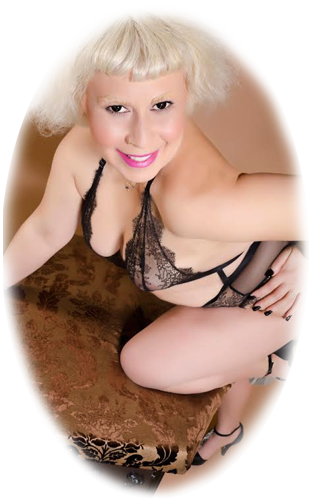 Prerequisites and Options for New Couples to my practice:



Sexual energy can be a very powerful and uplifting gateway to help you recover from illness, chronic depression, chronic mental depression and adrenal fatigue failure. During our time together you both have an option of addressing your concerns with me so we can focus on establishing boundaries so you as partners will both feel safe and honored.

Sexual energies that are fully awakened in a safe environment can renew your bond with your partner and add a dimension of trust and connection, therefore all couples sacred ceremonies will take place at your hotel space or your home. If I am given enough notice I can arrange a luxury spa space environment so we can enjoy a jacuzzi tub for all of us to enjoy as part of our time together.

You will learn by doing meaning both of you will take turns learning how to work with subtle energies and there will be lessons on reiki, touching with intention and proper breathing skills so that you actually learn beginner's massage techniques which will benefit you for the year ahead.

Because this is energy work and not just for entertainment purposes I request and suggest that you not drink any alcoholic beverages before our session. If you wish to indulge in just one or two drinks make sure to stay hydrated so you have good energy for our shared session. This is your investment towards future tantra skills and I want you to be fully present and wakeful so you remember how to touch with intention and love.

I prefer to work with couples whom I have met before so if you have never seen me before here are some wonderful options:



Phone conversation of 30 minutes for $25


You and your partner will have the chance to ask me questions prior to your decision to try a couples tantra healing. We can discuss anything you desire but I am not a trained marriage counselor so we will keep the conversation to topics that concern you and our potential time together.



Breakfast meeting of 90 minutes to two hours $125.00


If you wish to meet with me in person and see if this is a good fit we can meet for a light breakfast and I will welcome your questions. If you choose to go forward the money will be used towards our first session if you hire me within the same month we meet for breakfast.



Reiki healing treatment and Instruction at your home $195 for 90 minutes


During this session you will have the chance to try one of my reiki healing sessions so you can witness firsthand how I balance our chakras. We will all be fully clothed so wear something loose and comfortable. You will both have the chance to learn beginner's reiki and I will allow both of you to have practice time working on each other. This session is perfect for people new to energy work and it will help establish a sense of trust before you decide to try one of my tantra couples sessions. If you schedule a couples session within the same month of a reiki healing you will receive a 25% discount towards your first couples tantra ceremonies.


Prior to your first tantra ceremony with me I will require a non refundable deposit of $200 to reserve a time and date. Failure to give me 24 hours notice before cancellation and I will keep the $200 deposit but you will have the chance to reschedule at a future date. I do undertand that illness can happen or last minute nerves so I am more than willing to keep the door open for you so you can enjoy a couples session when both of you are completely ready.

I accept pay pal deposits via my email address at [email protected]

Please call me once you decide you are ready to schedule your first couples sessions and by all means make use of my 30 minute phone conversation if you have any concerns. You may even put me on speaker phone so both of you can participate in the phone consultation.

Please respect my time just as I respect you. Tantra yoga is an unfolding of creative and sensory energies. Both of you must be willing to explore sexual sacred energy. If one of you is not ready be honest with yourselves and keep your heart open for any of my other ceremonies that you might enjoy more. I can not refund your money at the last minute but I will gladly let you postpone your first experience for a future date when you are both psychologically ready to expand your sensual consciousness.